Brokers - it's time to set yourself apart from insurers | Insurance Business New Zealand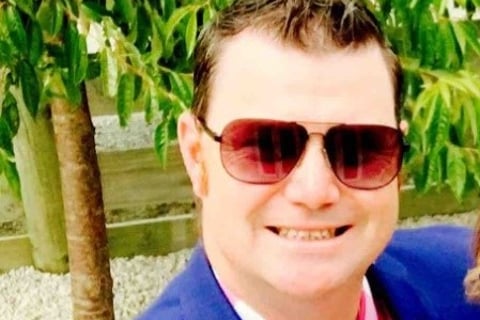 Wellington-based broker Jason Harris has been in the industry for over 12 years and has spent most of that time as an underwriter for Lumley and NZI. It was only recently that he decided to jump-start his career and started a broking business with his family.
In 2016, Harris set up his business Capital Risk Solutions, which has quickly established itself as insurance broker of choice for local businesses and households in Upper Hutt. For Harris, the start-up was an opportunity to share his knowledge in insurance with his local community.
Insurance Business chatted with Harris to get his views on the industry. In this Q&A, he shares the one thing he thinks is the biggest opportunity for brokers in 2018.
Insurance Business: Who or what inspired you to become an insurance broker? What led you to this industry?
Jason Harris: It's fair to say that I am one of the "rare breed" that actually chose a career in the insurance industry… at least eventually.
After leaving school, I attended university briefly prior to starting an apprenticeship in the superyacht industry with Alloy Yachts International in West Auckland. Moving to Wellington in 2003, I continued to work in the trade sector as a qualified joiner/furniture maker until I started my insurance career with Lumley in 2006.
My family history was the main driver in seeking a career in insurance, following in the footsteps of my father and grandfather. Having spent the best part of a decade learning my trade in the underwriting side of the industry, I decided to take a leap in 2016. I started a broking business with my wife Jessica, again following in the footsteps of my father as an entrepreneur in the industry.
I have a young family who I love spending time with so having the flexibility to enjoy the best parts of being a dad was a huge influence in taking the risk with a start-up business here in Upper Hutt. It was an opportunity to share my learnings and experiences as an underwriter with my local community to better understand what insurance is all about.
IB: I see that you previously worked with Lumley for a number of years and IAG NZ after that. What have you learned from those experiences and how do these lessons help you now (if they help you in any way)?
JH: During my time in underwriting, I had a number of roles, starting with admin & processing at Lumley right through to being a senior BDM in the corporate team at NZI. Gaining a solid understanding of the industry, and, more importantly, the products, has provided me with the tools to be a better broker. Being able to see the bigger picture from both sides of the ledger enabled me to provide solid advice to our customers in the knowledge that we have the bases covered.
IB: Tell us briefly about your company and its role in the industry. What makes it different from other companies in the same space?
JH: Capital Risk Solutions is a small family-owned business and member of NZbrokers. Established in mid-2016 we offer end-to-end fire and general insurance solutions including life and health from our office in Upper Hutt. Being local is a huge factor in our business strategy and having the backing of NZbrokers gives us the scale we need to compete against the bigger branch networked brokers. Our agility, willingness to meet and service our customers, and our knowledge of the local environment are keys that set us apart from the competition. Our mission is to be the insurance broker of choice for local businesses and households and we are well on the way to achieving this.
IB: What was your most memorable client experience?
JH: Sitting down with another local start-up business in 2017, planning their insurance programme and assessing their expectations for the first 12 months of business only to have them blown out of the water by 400% was a huge buzz. Our teamwork and the relationships we build with our customers allows us to share in their successes, and them in ours. Seeing another local business achieve beyond their wildest dreams is a great thing for our community and creates huge excitement for us.
IB: What's the hardest, most challenging part of being a broker?
JH: Dotting the I's and crossing the T's. Being a broker carries a huge weight of responsibility as our customers rely on our experience and knowledge to implement an insurance programme that covers all possible events. Truly understanding our customers' risk profile and/or business and thinking outside the box to create the most comprehensive programme possible is a huge challenge, but also a massive opportunity.
IB: What do you see as the biggest opportunity for brokers this new year?
JH: Setting ourselves apart from direct insurers, robo-advice and insurtech innovations that seek to diminish our relevance as intermediaries. In an age where just about everything is online and available at the click of a button, we have a huge opportunity to prove our worth as risk advisers in raising awareness around why insurance needs to be considered seriously and why having someone on your team, to act on your behalf, and fight your battles, is absolutely essential. Insurance is an ever-evolving industry and staying relevant is both a challenge and opportunity. We offer bespoke solutions for each and every one of our customers and selling this service is a huge opportunity for us and something we believe will survive the test of time.
IB: What do you think about the robo-advice (digital advice) exemption under the FMA that comes into effect in May. Will you be applying for a licence?
JH: Will I be applying for a licence? No thanks! I'm sure robo-advice has a place in some consumer orientated product lines but the output of a robot is only as good as the input from a human. No two customers are the same, and no two insurance programmes are the same. Every day presents a fresh challenge or new experience and the human element of customer service, and more importantly advocacy, can never be replaced by a machine. Robo-advice may suit some of the placement of insurance but what happens when it comes to claiming time? This, in my opinion, is where brokers set themselves apart from any other service providers in the industry. Being able to work through a claim, negotiate a settlement and achieve what on paper may have seemed unachievable is the difference between robo-advice and real customer service.
IB: Does the industry need more regulation?
JH: I think the regulatory framework of the industry is probably OK as it stands – if not suffering from a lack of enforcement. I wouldn't want to see New Zealand go the same way as Australia but we certainly need to tighten up on what is already in place to ensure no-one is running-a-muck. Changes are clearly on the way and we will adjust accordingly. The regulations will not impact on our core values or the service & advocacy we provide to our customers.
IB: Outside the broking business, what do you enjoy doing? Do you have stories to tell about what you do to relax on weekends?
JH: A very good friend of mine got me into cycling and triathlon many years ago and I have never looked back, having now completed six half ironman events in Taupo and Auckland. Sadly, he passed away in 2016 before he or I could complete a full ironman. So, I'm on a mission to one day achieve this for us both.
My two daughters are super keen on their sports so outside of rushing between swimming, gymnastics, athletics and netball on a weekly basis I enjoy hanging out with my family and friends, usually in our front yard, over a BBQ and a wine or two. I am a bit of petrol head, something else which has been passed down through generations, so when there is time (and it's limited!) I enjoy tinkering with my classic cars or surfing the web dreaming of what might be. I am also a volunteer firefighter in Upper Hutt, which I have been doing for the best part of nine years and enjoy very much.
IB: Complete this sentence: If I wasn't in insurance broking, I would be…
JH: On a beach with my family!
Related stories: