Brokers beware: robo-advice could be here by December | Insurance Business New Zealand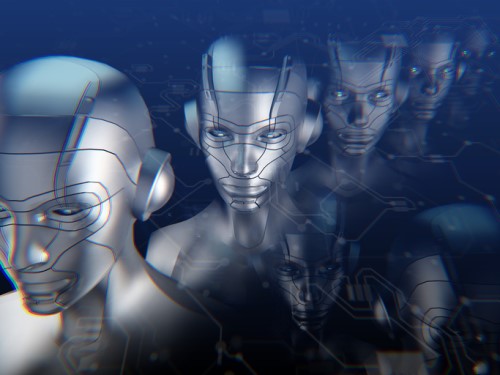 How technology is changing and challenging the insurance industry was a key topic at
ANZIIF
's customer-themed conference in Auckland last week.
The Financial Markets Authority (
FMA
)'s head of policy and governance Joanne Davis-Calvert told delegates that the FMA was supportive of innovation and technology.
The FMA's proposal to leapfrog the 2019 review of the Financial Advisers Act, could mean an exemption is introduced by the end of the year that would allow financial advisers and institutions the ability to provide "robo-advice" via digital channels prior to legislative changes. Robo-advice would be provided via an algorithm.
Davis-Calvert said just under 50 submissions to the FMA's proposal were received during the consultation period – and of that, 11 were specifically from brokers. She said the FMA was aiming to give its feedback on the proposal next month, and, if implemented, it could be effective by the end of the year. The FMA added that the requirements under the exemption may be different from those that will finally apply once the law reform takes place in 2019.
Robo-advice is increasingly being adopted overseas and the FMA previously stated that New Zealand companies had approached the regulator to discuss introducing digital finance advice tools. Generic recommendation based on characteristics such as age and risk profile can already be provided online.
During a presentation, Insurtech Sydney co-founder Brenton Charnley talked about the rise in insurance start-ups and the need for brokers and insurance providers to engage with them, and how to engage with them. Although digital disruption has not hit the insurance industry like it has the taxi industry with Uber or the hotel industry with Airbnb, technology is here to stay and how financial institutions react to it and meet consumer demand will become increasingly important.
FMA Director of Regulation Liam Mason said the regulator wanted to enable innovation and tackle the "advice gap," but also wanted to mitigate the risk of "poor consumer outcomes." He said that robo-advice offers an opportunity to address the low numbers of consumers currently receiving personalised financial advice.
The FMA approach to supporting innovation is quite clear.
"We support developing new markets, platforms, products and services, because we're here to help markets work well and business succeed," it has stated.
"One of the explicit purposes of the Financial Markets Conduct Act is to promote innovation and flexibility in financial markets. Our objective is to enable innovation, rather than trying to make new products fit into existing requirements."
Related stories:
FMA consults on robo-advice exemption
ANZIFF opens submissions are the 2017 Insurance Industry awards