Brokers: how to thrive in a changing market | Insurance Business New Zealand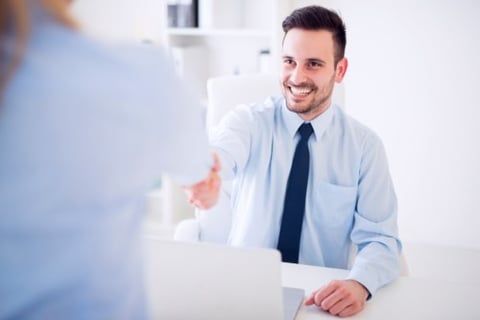 Much has been made of the changes in the insurance market over the last six months but what are the best things brokers can do to remain successful on changing ground?
According to one industry leader, there is no magic involved in remaining successful in a hardening market, but a focus on some broking basics will be key.
Speaking at the annual
Steadfast
Convention held in Sydney this week, Michael Pocknee, general manager of tailored solutions at
Allianz
, revealed his four tips for working in the hardening market.
"There will always be strong competition for good quality business," Pocknee told attendees.
"If you and your client are working together to improve the quality of their risk and, perhaps just as importantly, are presenting those really well to the underwriters when you are marketing those risks, you are far more likely to get a better outcome than by not doing so."
Pocknee focused on the liability, property and corporate fleet markets and noted that rates are moving upward, which could put pressure on brokers and their clients.
Want the latest insurance industry news first? Sign up for our completely free newsletter service now.
Brokers need to ensure they have a deep understanding of their clients' risks as the soft market and more competition has allowed them to place business without as much information to hand.
Pocknee said that maintaining a strong relationship with clients will hold even more importance over the hardening phase.
"A long-term, sustainable relationship is developed when there is a partnership between the client, broker and insurer," Pocknee continued.
"What I have noticed over the years is when an underwriter, particularly in more complex areas, really understands the client's business, they definitely provide better solutions at the front end and they almost always provide better claims outcomes when the losses do occur."
Brokers can also look to utilise risk engineering to help clients further understand their risks and loss scenarios. Preparing for a claim before it occurs can help create a better outcome for clients and a more efficient claims process for all parties, Pocknee noted.
Pocknee said that brokers need to consider not only the strength of the insurer that they are recommending to clients but any other value-added features insurers can offer to help clients.
As the prolonged soft cycle begins to dissipate, Pocknee noted that brokers have a key role in the industry – however, conditions will remain challenging.
"Many brokers that are dealing in the market today haven't been through that hard cycle, they haven't had to hear tough news from underwriters around rates increasing and they certainly haven't had to take that to their clients and sell that, which can be pretty challenging," he explained.
Related stories:
Education, emotion and the holy grail of information
Insurance sector faces turn for the worse