Brokers need to have asbestos discussion with clients | Insurance Business New Zealand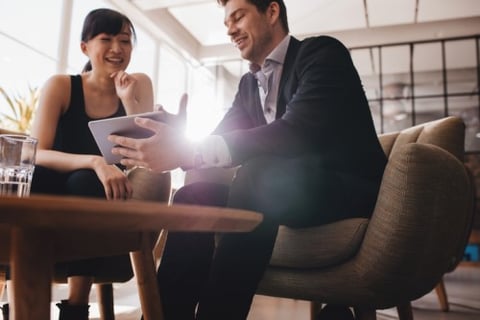 Brokers need to be talking to their clients about their asbestos management strategies and practices after changes to health and safety legislation on the material came into effect earlier this month.
Changes to the Health and Safety at Work (Asbestos) Regulations 2016 were enforced on April 04, placing a duty on businesses, workplaces, commercial and residential buildings – including all tenanted dwellings – to have asbestos management plans in place, and to ensure any working environment or dwelling is free of airborne asbestos fibres.
Government agency Worksafe states that if a PCBU – a person/s conducting business or an undertaking – knows, or can reasonably expect, there is a risk of exposure to respirable asbestos fibres in their workplace, it must make sure, as far as reasonably practicable, that all asbestos or asbestos containing materials are identified. Worksafe also states that if a building or property was built before January 01, 2000, it is likely to contain asbestos.
Gallagher Bassett national manager of sales and accounts Steven Walsh said insurers and brokers need to have open conversations about asbestos with their clients as part of their risk management and loss prevention strategies.
"It's important for brokers and insurers to have knowledge of the property (they're insuring). Brokers and underwriters need to be educated on the legislation and the need for commercial properties, rental and residential to be tested," Walsh said.
Gallagher Bassett bought TriEx, a provider of asbestos testing and management, late last year.
"The addition of TriEx environmental health and safety services enables us to work with businesses in reviewing their environmental exposures and to identify approaches to mitigate the exposure or control the hazard," Walsh explained.
"The Gallagher Loss Control Practice Group is able to work with the client's health and safety team to review the operations for environmental exposures and to identify approaches to mitigate the exposure or control the hazard.
"The arena of environmental loss control often includes special exposures, such as asbestos, that may fall outside of the expertise of your organisation and that are (now) a mandatory requirement of health and safety legislation. The property protection specialists in the Gallagher Loss Control Practice Group have the training and experience to review property exposures, recommend appropriate remediation options and provide project management services.
"Our specialists will conduct on-site surveys; provide risk improvement recommendations and on-site training programs for facilities management staff to support your organization's goals for property loss reduction."
TriEx said in a statement that asbestos was widely used throughout New Zealand in the 90s and that the material is present in many of the country's homes and commercial buildings – an estimated 170 people die every year from asbestos related causes.
TriEx asbestos manager Rob Acutt added: "Identifying whether asbestos is present in your property is paramount to ensuring the safety of those present."
Core asbestos services provided by TriEx include:
Pre-purchase asbestos inspection
Asbestos surveys and re-inspections
Asbestos sample testing
Asbestos project management
Asbestos training and awareness courses.
Related stories: