Brokers warned about scam FMA email | Insurance Business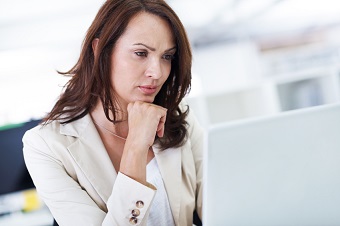 The Financial Markets Authority (
FMA
) emailed brokers last Thursday evening to warn them of a phishing scam masking as an official FMA conference.
The regulator said that if brokers or financial advisers had received an email titled
"Training: Financial Regulatory Update 2018"
they should delete it immediately, as "it is a scam and was not sent by us."
The scam email is taking advantage of brokers' desire to learn more about the regime changes that will begin being implemented from May. In December, the FMA said it would hold workshops and other support activities to get brokers and advisers ready for the changes – and help them minimise disruption to themselves and their businesses.
The email was sent from Osmar Lopez, email address
fma@osmarlopez.com
, asking for brokers to provide passwords and other personal information the FMA claims it would never request.
"We sent the warning email out to everyone who has signed up to our mailing list, rather than to one particular segment of the market," an FMA spokesperson told Insurance Business.
"Aside from the initial correspondence from a market participant alerting us to this email, we have not been contacted by any market participants about the issue."
Last year, the FMA contacted all brokers and financial advisers registered on the Companies Office's Financial Service Providers Register to offer them further information and support on the proposed new financial advice laws. This was followed up last week when FMA spokesperson Edwin Mitson said signing up to the FMA's alerts would keep brokers updated on progress of the proposed changes under the FAA, which will be replaced by the Financial Services Legislation Amendment Bill if passed – it's currently in Select Committee stage.
"We would encourage anyone who didn't sign-up to the alerts at the time (the email was sent in December) to consider doing so (now)," Mitson said.
The Select Committee consultation period opened on December 20, 2017 and closes on Friday, February 23. The FMA is encouraging all brokers to make a submission on the proposed changes, which include:
Who can give financial advice – anyone giving financial advice will need to be engaged by a financial advice provider and, to give advice to retail clients, the provider will need to be licensed by the FMA.
Conduct and competence requirements – all those giving financial advice (businesses and individuals) will be held to conduct and competence requirements. In particular, brokers and advisers must give priority to the client's interests, and must disclose certain information to clients (this will be prescribed in regulations and may vary for wholesale and retail clients).
Flexible enforcement – financial advice providers will be subject to the compliance and enforcement tools in the Financial Markets Conduct Act 2013, such as civil liability, licencing actions, such as censure, and the imposition of actions plans. All financial advisers will be subject to the existing Financial Advisers Disciplinary Committee and will face disciplinary consequences if found to have contravened a duty.
Improving access to advice – regulatory boundaries have been removed to make it easier for those giving advice to respond to their clients' needs and wants. The requirement that only a "natural person" can give personalised financial advice has been removed. The FMA has used its exemption powers under the current reading of the FAA to allow, from next year, financial advisers to provide digital advice.
Related stories:
FMA offers advice to brokers
Why brokers need to embrace social media now