Building your brokerage: how to gather clients and secure referrals | Insurance Business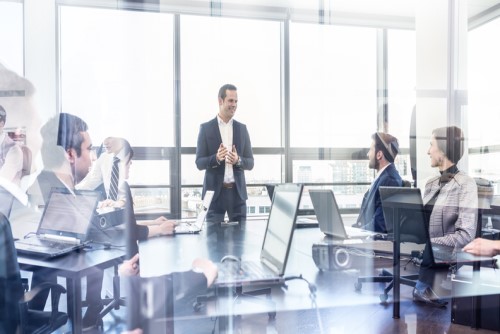 Marketing yourself in the right way is vital for any broker wanting to grow their business, and, according to one industry expert, nothing is more effective than setting yourself up as the primary authority in a specific niche.
Broker Profits Vault founder James Veigli says that when it comes to marketing, one of the biggest challenges that brokers face is standing out from the crowd. With many advisers providing a fairly similar scope of service, turning yourself into a 'celebrity' expert in a chosen field can be a powerful way of reaching potential clients, and connecting with referral partners.
In the context of insurance, this specialism could be in the form of a certain type of client – SME businesses, individuals, or major companies – or a specific industry niche, risk or product. Veigli says the path to becoming this authority can be slow, or it can be fast – and it all depends on how you choose to position your offering.
"A lot of brokers will go to the market looking and sounding more or less the same, and there's no real point of difference," Veigli told Insurance Business. "But if brokers work out how to position themselves in a slightly different way, then we see time and time again that that makes all the difference – especially when you're trying to connect with referral partners."
"If you haven't worked out your area of expertise, that might be a large part of the reason why you might struggle with partnerships and marketing," he continued. "You're in a situation where you're competing against other brokers, so it all starts with your expert authority position. We're trying to separate individual agents into being seen as a specialist in one particular area – be that a type of insurance, or a type of customer. The moment you show up differently, doors start opening in terms of partners and leads.
"It's no different to going to a muffin shop because that's what you want to buy, even if the general café is just as good. This is what we want to help brokers do."
Veigli says that when it comes to positioning yourself, social media is a powerful asset. While attaining the status of 'authority' used to mean many years of studying, obtaining degrees and amassing a huge amount of experience, the reality now is that it depends primarily on your message, and how you choose to convey it.
"When it comes to becoming an expert, there's a slow way and a fast way," Veigli explained.
"The fast way is all about crafting that positioning statement. Even if you're a general broker who knows as much as any other broker about a certain product, calling yourself a 'specialist' in that area is often 80% of the job in terms of becoming seen. People want to do business with the best, and being seen as that expert instantly separates you from the crowd.
"If you're all over Facebook doing videos on how to help a certain kind of client, you become seen as a celebrity within that market," he concluded. "That's a really powerful way of boosting your business."