How do I set up my own insurance brokerage in New Zealand? | Insurance Business New Zealand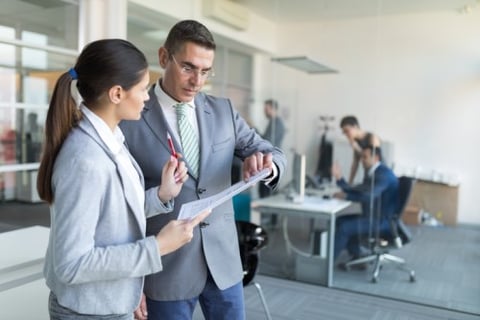 Deciding to start your own insurance brokerage in New Zealand is a big step, but it can also turn out to be the most rewarding one you take over the course of your career. Whether you've been a claims handler, underwriter or a broker at a larger brokerage, you may be wondering whether going solo and starting your own insurance business may be the best option for you.
To help you decide, we've compiled a step by step guide on how to set up your own brokerage, from what you'll need to get yourself registered all the way through to getting your first client.
Setting up an insurance brokerage step one: Get yourself onto the FSPR
If you aren't already listed as a Registered Financial Adviser (RFA) on the MBIE's Financial Service Providers Register (FSPR), you'll need to do this first. This applies to everyone who provides a broking service in New Zealand, though certain exemptions may apply for other types of financial advisers.
You can apply as an individual FSP online through the Ministry of Business, Innovation and Employment (MBIE) website, and it is advisable to first search the register to ensure there's no existing registration for your FSP. You pay an application fee, an FMA levy and a charge to cover the cost of a criminal history check, all of which totals approximately $795 as of October, 2018.
Once you have provided all the necessary information, your registration will be confirmed within 2-5 working days.
In terms of qualifications, the industry has largely run on a 'learn on the job' basis with sales and customer service skills being at the forefront of most training schemes. There are no current qualification requirements for insurance brokers, though this may change with the impending introduction of the Financial Services Legislation Amendment Bill (FSLAB). The new legislation would introduce a minimum level five certificate qualification requirement for all advisers, and will require the completion of an insurance certificate strand.
Setting up an insurance brokerage step two: Choose a business model
Businesses in New Zealand tend to use one of three business structures – sole trader, partnership, or limited liability.
If you are voyaging out on your own, you will likely be using a sole trader structure. A sole trader can still hire employees but it also controls, manages and owns the business and is entitled to all profits. Most New Zealand businesses start as sole traders before progressing to a limited liability structure as the company expands.
If you are setting up your brokerage with another individual, you might consider using a partnership. This structure can be an effective way of spreading business operation costs and the partnership itself does not pay income tax, though the structure is declining in popularity as company structures can now offer better protection.
New Zealand's most successful business structure is the limited liability company, which is a legal entity in its own right and separate from its shareholders and owners. You might consider switching to this model once you've got your brokerage off the ground and want to take advantage of the protections a limited liability can provide.
Setting up an insurance brokerage step three: Register for GST
A simple one and possibly obvious, but certainly not one you want to forget about. You'll need to register for goods and services tax (GST) if you're earning more than $60,000 each year.
Setting up an insurance brokerage step four: Identify the insurers you want to work with
Make a list of the insurance companies who offer products and services that align with the cover you want to offer your clients. Though the pool of insurers in New Zealand is not as large as it is overseas, working with a broad range of specialist and general insurers and underwriters will put you in a good position to negotiate the best policy deal for your clients.
You can also look at working with overseas insurers who might be in a position to offer cover for risks that haven't yet reached the radars of New Zealand insurers. And on the topic of access to cover, that brings us to our next step…
Setting up an insurance brokerage step five: Join a broker group
Any seasoned insurance broker in New Zealand will tell you that you can't go out and operate alone without backup. This is where the broker cluster group comes in.
New Zealand has a number of broker groups which can help negotiate cover for clients, offer access to better policies on better terms and provide access to overseas insurers. They are also a vital part of an insurance broker's education and training, and will help you accumulate the required number of CPD points each year.
Setting up an insurance brokerage step six: Identify the unique value you provide
Let's face it – there are many, many brokerages operating out there. Clients have a veritable ocean of choice when it comes to choosing an intermediary, and this makes it vital for you to differentiate yourself from your competition and identify what you can offer that others can't.
This might come in the form of having a particular specialty, or offering cover for a specialised or unique type of risk that most of the market wouldn't deal with. Knowing your target market is very important, and in order to be successful, you should be able to target the clients that not every broker can secure. Having a specialism or offering a unique service is a solid way of standing out among the crowd and gaining a loyal client following.
Setting up an insurance brokerage step seven: Get referrals and begin building your client base
Referrals are the holy grail for insurance brokers looking to get their business off the ground. Getting referrals is all about being detail-oriented and making sure your service is of the highest standard, as attention to detail can often mean the difference between a client getting a claim paid, or having it declined. You want to avoid the latter at all costs.
Another great way of getting referrals is quite simply to ask for them. The most successful brokers will tell you to always ask for a referral after a job well done, and chances are you'll end up with a steady pipeline of new and repeat business.