Business network lists eight reasons to enter sustainability awards | Insurance Business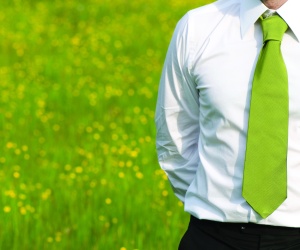 There are just days left to enter this year's
NZI
National Sustainable Business Network Awards but doing so could pitch your brokerage into the limelight.
Julia Jackson, transformation leader – community and national network coordinator for SBN, says entry is simple, quick and free.
As well as being a great means to take stock of your company's sustainability progress, she says, success in the awards could lead to widespread positive publicity in the media.
Here are the eight reasons Jackson lists for why you should enter:
Award winners and finalists receive public recognition of their sustainability achievements
There will be widespread media coverage of Awards finalists
The entry process is a useful means of taking stock of your sustainability progress
The entry process helps you celebrate your achievements
The Awards are open to organisations at all stages of their sustainability journey – from those just starting out to those who are creating new ways of generating profit
Longlist candidates will receive invaluable feedback from our expert judging panel
Success in the Awards can lead to valuable collaboration and networking opportunities with other businesses
Entry is free!
Managing director of Auckland's Apex General Ltd
James McGhie
, whose company was a finalist in the emerging medium business category in the 2012 awards, points out that making sustainability your business mindset boils down to fundamental business process.
"To me it's good business process – if you reduce waste it's better profits for the business therefore better for the environment – everyone should do it," he says.
The New Zealand-owned and operated firm became the world's first internationally accredited carboNZero certified insurance broker in 2012, gaining certification after just 12 months, something they proudly trumpet on their website.
There are several categories open for entry until Friday, 29 August. Find out more at
www.sustainableawards.org.nz
You can
enter online
in any (or all) of the following categories:
Renewables (Innovation or Impact)
Mega efficiency (Innovation or Impact)
Community (Innovation or Impact)
Restorative (Innovation or Impact)
Communicating Sustainability
Sustainability Champion (Individual)
Find out more at
www.sustainableawards.org.nz