Captive insurance for insurance brokers – but why Vanuatu? | Insurance Business New Zealand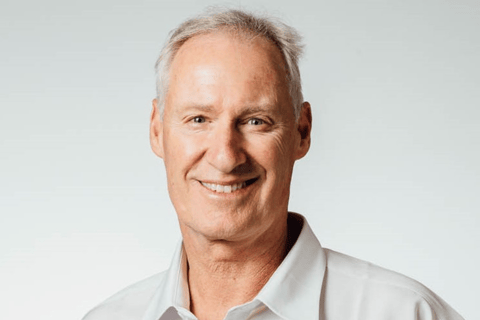 Brokers are currently dealing with a range of factors that can make finding affordable insurance cover for clients increasingly difficult. There's the ongoing hard market, rising interest rates, inflation – not to mention the frequency of natural disasters, like the recent floods.
Who wouldn't be thinking of a South Pacific island under these circumstances? But not to escape on holiday.
The island nation of Vanuatu, said Dean Spense (pictured above), general manager of Vanuatu Captive Insurance Services, is in a particularly strong position to offer Australian & Kiwi brokers an alternative solution to traditional insurance.
"There's no doubt that currently we're in a rapidly changing world where the risk landscape faced by organisations is constantly evolving. On that basis, you can't rely on an old solution to solve new problems," said Spense.
Spense said following 17 consecutive quarters of increased insurance rates, more companies are looking at different ways of dealing with their risk transfer issues.
"There are insurers and reinsurers who are also concerned about the changing risk landscape and so mitigating their exposures to any potential policy is a focus. As a result, they are holding back some of the funding they deploy to companies globally," he said.
Read next: Is captive insurance a solution to unaffordable flood coverage?
Spense said insurance captives offered from Vanuatu can help with this issue. The captive insurance industry has existed on the island nation since the mid-1970s.
"Legislation here in Vanuatu was incepted in 1976 and at one stage there were 150 licensed captives domiciled here," he said.
Other countries in the region have similar legislation and can offer captives, including Singapore and the Cook Islands. However, Spense said Vanuatu has the "longest standing" history offering organizations the ability to license a captive.
The country's captive licensing capabilities, said Spense, can be traced to many years of British and French influence.
"Under the Vanuatu constitution, there is a policy designed to promote Vanuatu as a significant international financial centre," he said. "As a result of that, captive solutions have existed here for a long period of time but perhaps have not been widely considered by the insurance industry in New Zealand and in Australia," he added.
Spense said that when Vanuatu initially offered captive solutions there was a "huge uptake" from around the world, including companies in the United States, New Zealand and Australia.
However, today, he said, as far as he's aware, there are no longer any US-based entities in Vanuatu. Captive legislation is now widely available in various states in the United States.
Nonetheless, Vanuatu remains "a true captive specialist in terms of its regulators, regulation and legislation," added Spense. It also has one of the lower cost entry cost points, he said, for companies looking to establish a captive.
"So there are a number of reasons why insurance brokers in New Zealand and Australia may wish to utilise Vanuatu for captive insurance," he said.
Spense said his offering is aimed at smaller brokers.
"Multinational insurance brokers, like Marsh, Willis, Aon or Lockton - they have the ability to assist [with a captive option] in-house," he said. "So, we're talking about smaller brokers or cluster groups that perhaps don't have direct in-house captive management expertise and facilities, then we're here to help," he added.
Spense said despite its competitive advantages, Vanuatu is often overlooked as an option for captive insurance.
"Australia's and New Zealand's reserve banks don't encourage the licensing of captives in those respective countries," he said.
Spense said that captives can be licensed in Australia and New Zealand, but they fall under the reserve bank legislation, including minimum capital requirements of a million dollars, making it far more expensive.
Read next: Optimising captives amid a hard insurance market
"So all of this becomes compelling for a broker to consider Vanuatu as a domicile," he said.
Spense said brokers and their clients should first consider the costs associated with the licensing of captives and managing them, including in-house costs and legal costs.
"These all need to be considered when a company looks at whether they should head down the captive route. This is where we can provide an understanding for brokers and their clients," he said.
Spense added that the majority of parent companies that implement a captive "do this to supplement rather than replace their traditional insurance purchasing as a component of a wider risk financing program."