Is captive insurance a solution to unaffordable flood coverage? | Insurance Business Australia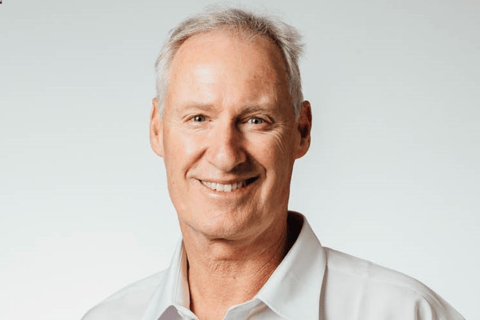 Brokers and industry stakeholders say traditional flood insurance is unaffordable for many Australian businesses. According to Daniel Berry, insurance broker with Dudgeon Berry Insurance Group, flood insurance in the Lismore CBD can cost about $100,000 – if it's available at all.
The devastating floods across SE Queensland and NSW have once again exposed this insurance issue. Could captive insurance, offered through brokers, provide a solution – even to a business in Lismore?
"Absolutely," said Dean Spense (pictured), general manager of Vanuatu Captive Insurance Services. He said captive formations are a result of the "proven success of the structures in tackling these business challenges."
"This is precisely where a captive combined with parametric insurance can assist or provide a solution for clients that are exposed to these situations," said Spense, who is based in Port Vila, the South Pacific island nation's capital.
Vanuatu Captive Insurance Services opened for business in November last year. The firm's general manager said they are assisting their first captive client via a broker in New Zealand and have received enquiries from other brokers in NZ and Australia.
Read next: Lismore floods: Brokerage advocates for clients who don't have flood cover
Spense said there are various types of captives that can be created to address an issue like flood coverage.
"One of them is what we refer to as an association captive where a group of businesses – let's say it's the retail stores in the main street of Lismore – join together to create one entity that insures all of them," he said.
Spense said this arrangement contrasts to traditional insurance where an individual business arranges insurance by transferring their risk to an insurance company.
"What we can do is create an association captive where all of those entities join forces and spread the risk, but also provide the ability for bulk buying solutions to enter into a market where a parametric solution can focus, for example, on floods and assist them when that occurs," he said.
The arrangement works by building up what Spense described as a 'war chest' of funds between major weather disasters. The businesses in the association captive, he said, join forces to buy in bulk to provide a solution when something like this happens again.
"So when the insurance is purchased, whether it be a parametric solution or whether it be via reinsurers globally, when that occurs and that war chest has developed, then the captive can buy less reinsurance, whether it be parametric or otherwise. Therefore, over time, that does bring down the cost of the purchase of insurance," he said.
Spense added that the majority of parent companies that implement a captive "do this to supplement rather than replace their traditional insurance purchasing as a component of a wider risk financing program."
So is captive insurance an affordable option for a business in Lismore?
"It really does depend on the risk that the businesses adopt," said Spense. "If they accept the fact that they're going to have this major event and put some money away for this rainy day and perhaps take a $10,000 or a $20,000 or a $50,000 hit to their balance sheets in the event of a flood - all of those things need to be considered," he said.
Read next: Optimising captives amid a hard insurance market
Spense said that to avoid excess exposure, businesses should purchase reinsurance initially.
"Businesses [should] look at purchasing reinsurance where they're comfortable with the exposure to their balance sheet, and over time, as we develop that war chest, then we can look at altering that and therefore reducing the cost of the purchase of reinsurance," he said.
Spense said a business in Lismore should consider using a mixture of coverages together.
He recommends using traditional insurers for the risks that they can affordably cover but finding options like captive insurance and parametric solutions for more difficult exposures, like floods and weather-related events.
"For those specifically in Lismore, the solution to consider is an association captive that addresses their exposure to floods," he said.
Spense said in the context worsening climate risks across the globe – including increasing bushfires and floods in Australia and California – insurers will be questioning whether they wish to participate in those parts of the of the globe moving forward because of the impact to their balance sheets.
"Captives and parametrics are a perfect solution to address that," he said.
Towards the end of April, the Insurance Council of Australia (ICA) said insurers had received about 180,000 claims from the flooding across SE Queensland and Northern New South Wales. The estimated cost of the claims was $2.523 billion with more than 145,000 claims still outstanding.
According to the ICA, data collected from insurers showed that in areas with a higher risk of flooding the percentage of policyholders who made a claim and who have flood cover is lower than in areas with lower flooding risk.  
The latest misery to strike flood victims is being turfed out of temporary accommodation. According to news reports, a caravan park in Casino issued 24-hour eviction notices to some resident flood victims to make space for tourist bookings.