CEO talks Tower's five-year transformation into a 'digital challenger' | Insurance Business New Zealand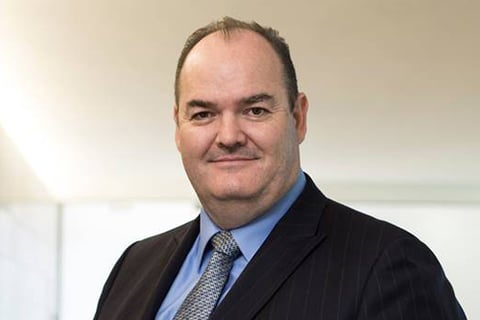 Tower Insurance has undergone a huge transformation over the past five years, having gone from a period of significant struggle to become one of New Zealand's largest and most active insurance players.
At the helm of the transformation was current CEO Richard Harding (pictured), who will be leaving the role in August 2020. Harding began his insurance career with a graduate role at Australian insurer GIO, finding the sector to be "varied and engaging" from a community, statistical and natural disaster perspective. He took on the lead role at Tower Insurance in August 2015, and immediately came up against the challenges of running an insurer beset with significant legacy and capital issues.
Speaking to Insurance Business, Harding explained the transformation that Tower has gone through over the past decade, and how it got to the strong market position it is in today.
Read more: Tower Insurance announces new CEO
"When I first started at Tower, the board had just finished its process of divesting some non-core businesses - the health insurance, KiwiSaver and asset management businesses were sold off, and it went back to being just a general insurance operation," Harding explained.
"When I came on, the goal was to grow Tower and make it a substantial third player in the New Zealand market. Unfortunately, at the same time, we came across the challenges that arose out of the 2011 Canterbury earthquakes."
"We had to really strengthen our reserves and go through the process of continual new over-caps coming from the EQC, and that made it challenging from a legacy point of view," he continued.
"We also had some IT issues with old and restrictive software which wasn't going to allow us to compete in the 21st century. Both of those things led us to a point where we were under quite a lot of pressure, and that's the point in time where we got some interest from third parties."
Around this time, Canadian insurer Fairfax Holdings made a takeover offer to acquire Tower - a move which triggered a lot of competitive activity, and ultimately resulted in a successful bid from insurance giant Suncorp Group. However, the deal was rejected by the Commerce Commission, which wanted to see New Zealand's insurance competition bolstered by a strong third player. Harding says this was the catalyst for significant investment into Tower's growth, with the board wanting to realise the vision of a strong digital challenger which could take on New Zealand's two big insurers.
"That Commerce Commission decision really gave us a shot in the arm, and it became important to have the stance of playing a vital third-player role and challenge what was happening in the industry," Harding said.
"As a result, the board signed up to investing $47 million to replace the IT systems, raise capital to improve solvency, and start the process of turning Tower around into the digital challenger that it is today."
Read more: Tower Insurance to refund COVID-19 claims savings by May
"Those first few years were very challenging - we had a lot of issues to overcome from the Canterbury earthquakes, the reserve issues, the IT issues and the two takeovers," he said.
"But looking back, that was actually a really good period of learning about the business, and we've done a lot now to make Tower a much more competitive and future-oriented business than it was back then. That wouldn't have happened without some of those crisis moments and changes that we went through."
Since rebuilding its business, Tower has put the focus back on to its customers, and has been among the first to roll out a series of key initiatives designed to benefit them. It has also focused heavily on its digital transformation, and currently writes 60% of its new business through its digital channel.
"We've since done a lot of things from a consumer perspective that others haven't," Harding said.
"We were the first to remove duty of disclosure, and to say to our customers 'actually, we do trust you, and we won't have any catch-all questions that enable us to refuse claims.' We were the first to roll out risk-based pricing and to remove the subsidisation that existed in the marketplace, and 70% of the customers we talked to felt that the pricing model was much fairer."
"We've gotten to the point now where our business is nice and stable, and we've delivered our second year of profitability," Harding concluded.
"I'm confident that I can now hand over to Blair and say: 'here's the next opportunity to really take on the big guys, and drive the digital side of the business forward.'"