Chief executive on Lockton's "inspiring" results | Insurance Business New Zealand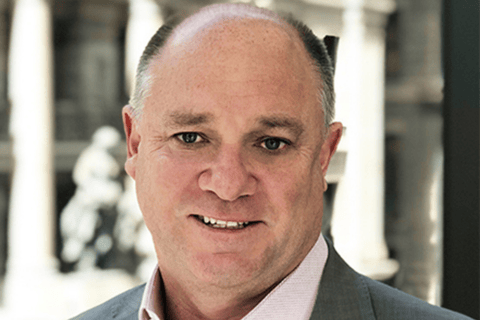 "Incredibly proud and fortunate" – that's how Lockton Pacific chief executive Paul Marsden (pictured) describes what it feels like to be part of the wider Lockton group, the latest financial results of which bested company records.
Earlier this week, the Missouri-headquartered brokerage reported US$2.69 billion in revenue for the fiscal year ended April 30. The figure signifies a 27% increase and the highest year-on-year leap in the history of Lockton, which is the biggest privately held global broker in the world.
In a video message, group CEO Peter Clune asserted: "To really understand the momentum that Lockton has right now, you have to really go back to the beginning. Our founder, Jack Lockton, got a lot of things right. First and foremost, he was a producer. He understood the importance of client focus, both on getting and keeping clients.
"Our success today has a foundation of client focus that has never wavered. Jack also really understood the power of culture – and that to really have a client-focussed team, they had to feel a part of a caring culture, feel a part of something they belong to, and were empowered to do great things. As you look today, that caring culture has lived on and it's one of our strengths."
Lockton's more than 100 offices worldwide include two in New Zealand, both of which came to life less than a year ago.
Read more: Lockton New Zealand out to "crack the duopoly"
Commenting on the results, Marsden told Insurance Business: "Lockton's record-breaking results are inspiring. As a new branch, we feel incredibly proud to be a part of a business that focusses its decision-making on its clients, its people, and its communities.
"We're thrilled that Lockton identified the New Zealand market as one where we could make a genuine difference, and we look forward to playing a part in Lockton's continued success."
The greatest challenge for the branch, said the Pacific chief, will be continuing to attract industry-leading talent who will back the unit's growth. The NZ operations opened a Christchurch site in April, while the main office in Auckland is now accepting visitors as Lockton colleagues are in the premises following months of remote working.
"We're excited to have welcomed everyone back to the [Auckland] office," noted Marsden, "while providing our associates with flexibility in the way they work to create an inclusive work environment and to support employee well-being.
"While videoconferencing technology is now a vital part of our day-to-day life, it cannot replace a face-to-face interaction, and we are thrilled to have the opportunity to meet clients in person at our 1 Albert Street office."
Read more: Lockton secures new Europe chief executive
Meanwhile, in Marsden's view, Lockton's growth is the outcome of having the best talent in the industry who are keen to deliver excellent client outcomes. "We are incredibly fortunate to be a part of a brokerage that empowers its people to focus solely on clients' risk and insurance needs," he stated.
Clune, separately, also pointed to the importance of staying private, highlighting the benefits Lockton is reaping from its business status.
"[Founder Jack Lockton] thought that, as a privately held firm, taking a lower margin, it would be an advantage in the business," said the group boss. "As you look today, as the only global privately held broker, Jack's vision has really given us an advantage."
He added: "As Lockton looks into the future, we see a world [in which] the global risks of our clients are increasing. We're developing innovative solutions to help them grow and protect their business. The world is becoming more complex; we're becoming a bigger firm.
"But as CEO, I'm really clear that my job is to make sure that the foundational pillars of client service and a caring culture, empowerment, giving back to the community... those are the things that don't change. That will be the foundation we build on for the future."
Serving more than 65,000 clients, Lockton has been around for 56 years.