New local insurance broker on big milestone in New Zealand | Insurance Business New Zealand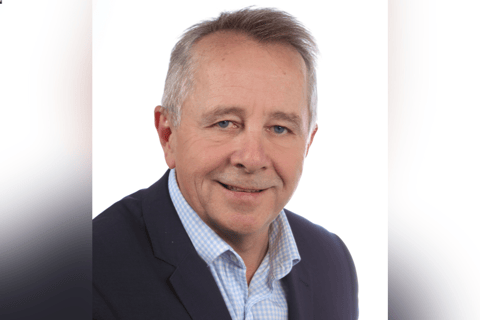 Just seven months since setting up shop in New Zealand, global insurance broker Lockton has already opened its doors to a second office – a move that NZ chief executive Peter Lowe (pictured) says is part of the broking group's investment commitment to the market.
Located on Saint Asaph Street in Christchurch, the new office is Lockton's first site on the South Island. New arrivals include Caroline Gill, associate for corporate, and client manager Matthew Macpherson.
"It is a big milestone for Lockton New Zealand – we are growing," Lowe told Insurance Business. "Having a second office in Christchurch is recognition of just how important the South Island is for us as we execute our growth plans. It is part of the investment commitment that Lockton has made to New Zealand to bring our independent advice model to New Zealand business."
Lockton, the world's biggest privately held insurance brokerage, launched in the land of the long white cloud last September.
Read more: Lockton commences operations in New Zealand
In a previous interview with Insurance Business, Lowe declared Lockton's intention to shake up the Kiwi insurance industry. He said it's a great time for the broker, which has its NZ headquarters in Auckland.
Now, lifting the lid on the company's new premises, the CEO shared: "The main priority in opening an office was to get the team under the same roof rather than working from home offices. It is important for the team to be together, share ideas, and collaborate. While videoconferencing technology is now a vital part of our day-to-day life, it cannot replace a face-to-face interaction.
"Now that the office is established, it is about working together to execute the objectives and deliver first-class service and support to businesses in the South Island and across New Zealand. Our priority is to provide our clients with the independent advice they are seeking, which will be designed for their business needs."
Meanwhile, the organisation expects to have its Hamilton office opened and staffed within the next three months in line with Lockton's growth plans.
Read more: Lockton New Zealand out to "crack the duopoly"
"Lockton New Zealand is continuing to grow and provide clients and prospects with the independent high-quality advice they need to navigate this fast-changing business environment," asserted Lowe.
"Having a second office in a relatively short space of time is our commitment to be across New Zealand. The team in Christchurch will work with businesses across the South Island to establish their needs and support them through their risk journey. Lockton New Zealand will continue to invest in the South Island to meet the needs of New Zealand business."
Also part of the NZ team at Lockton is Pacific head Ged McCombie. Earlier this year, the firm secured approval as a licensed insurance broker and captive insurance manager in the Cook Islands.
As for Lockton New Zealand's newest colleagues, Lowe has warmly welcomed them. The chief executive described Gill as "an important part of our plans" while also thanking Macpherson for coming onboard to help the Christchurch office.
Globally, Lockton consists of about 9,000 associates who service clients in more than 125 countries.