Cigna addresses advisers following High Court admission | Insurance Business New Zealand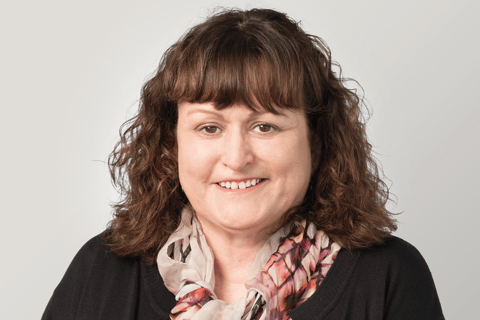 Cigna Life Insurance New Zealand Limited, which came under Chubb ownership on July 1 following the completion of its sale, will continue to communicate with policyholders and looks forward to maintaining its partnerships with advisers after admitting to having made false and/or misleading representations to customers in relation to indexation clauses.
As revealed by the Financial Markets Authority (FMA) – Te Mana Tātai Hokohoko on Wednesday, Cigna New Zealand filed a notice of admissions in Wellington High Court as part of proceedings brought by the FMA against the life insurer. Spanning more than 50,000 policies, the case points to a breach of Section 22, or the fair dealing provisions, of the Financial Markets Conduct Act 2013.
Often based on the Consumer Price Index (CPI), indexation is aimed at helping ensure that cover is not negatively impacted by inflation. However, according to the regulator, Cigna NZ used flat rates of indexation that "significantly exceeded" the CPI and the changes in premiums and cover were communicated to policyholders from 2013 until 2019 on an opt-out basis.
"The indexation increases were applied unless the customer actively contacted Cigna to seek a different level of cover," highlighted FMA enforcement head Margot Gatland. "Customers were required to take active steps to understand Cigna's applied rate and verify its basis.
"Firms must take care to get their pricing right when applying automatic changes like these. When firms are considering whether to make changes to their practices or processes, they should consider the effects of the changes on their customers, and whether updates are required to the terms of their products or services."
The insurer is expected to be penalised over the fair dealing contraventions. The development comes less than a week after the business announced several changes spanning product improvements and underlying premium rate adjustments.
Read more: Cigna New Zealand faces penalty hearing
In a statement sent to Insurance Business following the FMA's pronouncement, Cigna New Zealand chief executive Gail Costa (pictured) declared: "In 2019, a Cigna NZ internal company review identified issues related to the wording of indexation clauses in some of its life insurance policies. The company self-reported the issues to the Financial Markets Authority and initiated proactive remediation for our customers, who were offered the option of a refund and lower cover.
"Details of the remediation were shared with the FMA, which has acknowledged our full cooperation in this matter and that it was not our intention to mislead. More than three in four customers (76%) contacted by the company have chosen to keep their indexed cover… We will continue to communicate with our customers to ensure their cover is adequate for their needs."
Through the remediation programme, the insurer is said to have repaid more than $10.7 million, including interest.
Meanwhile, in the company's message to advisers seen by Insurance Business, Costa stressed: "As a valued adviser, we wanted you to know that this issue was self-reported by us to the FMA following an internal review in 2019… Since the issue was discovered, we've been contacting impacted customers to ensure they have the right cover for their needs.
"Where they haven't, we've offered the option of a refund and lower cover. More than three quarters have chosen to keep their cover as is. Collectively these customers have benefitted from a significant amount of additional cover without the need for any medical or risk assessment."
The CEO went on to tell advisers: "If you have any questions, please don't hesitate to get in touch with your business partnership manager – they'll be happy to help. We look forward to continuing to partner alongside you to support New Zealanders to protect what matters most."
Last week, Cigna New Zealand released a series of improvements to 11 definitions and benefits across its advice-based product offering. The product enhancements, which took effect on August 5, apply to relevant covers and options for Assurance Extra and Business Assurance policies issued from May 2004, as well as to Agribusiness Extra and Business Extra policies regardless of issue date.
The insurer is also rolling out changes to the underlying premium rates on its life, trauma, and disability cover across Assurance Extra, Business Assurance, Business Extra, and Agribusiness Extra effective September 9. The move, according to Cigna NZ, is part of its commitment to ensuring the long-term sustainability of core covers.