Climate change threatens coastal communities | Insurance Business New Zealand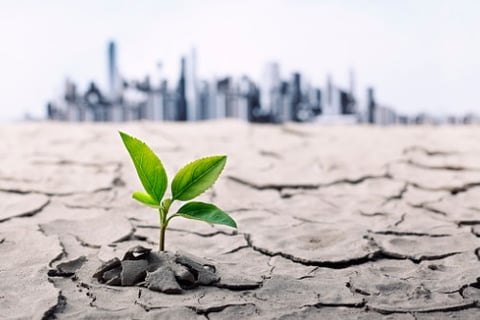 As sea levels continue to rise due to climate change, more and more homeowners in coastal communities are struggling to deal with issues in their property.
Cushla McCarthy, a homeowner in one of the country's flood-prone areas, shared that she had to live in a bus for two years after abandoning her uninsured flood-prone home.
She explained that her low-lying home used to be insured, so she was covered when the first flood hit and soaked her carpets. However, her insurer eventually cancelled her policy, so, when the 2017 storm hit, she just move into an unheated bus instead of being stressed out whenever a storm occurs.
Scott Willis, fellow Waitati resident, helped set up the Blueskin Resilient Communities Trust to design a "climate safe" house upon seeing the need to adapt. The prototype is being built with the help of sponsors but he estimates the cost for it at $160,000 for the bare bones or $220,000 with deck and solar panels.
"As the adverse events get more frequent and more intense, there's only so much that we can bounce back from. Up until now we've managed. The last flood was hard ... And money goes into just reclaiming a little bit of what was lost. We're now in the long emergency so we can't just keep on responding. We have to prepare," Willis told Stuff.co.nz.
Read more: Reports warn about devastating impact of climate change on properties
The homeowners' struggles are a reminder of insurers' warnings about the devastating impact of climate change on coastal areas.
Tim Grafton, chief executive officer at Insurance Council of New Zealand (ICNZ), said it's inevitable for some homes to become uninsurable.
Meanwhile, Vero and IAG clarified that their premiums reflect the risk – so they will increase as a property's risk increases.
"As the risk increases, and as a country if we do nothing about that risk, people will see the increasing risk reflected in the prices. At a point in the future, it is certain that parts of New Zealand will be underwater that aren't today, and therefore, will be uninsurable," said Bryce Davies, climate sustainability spokesperson for IAG.