Commercial director on insurance being overlooked by NZ businesses | Insurance Business New Zealand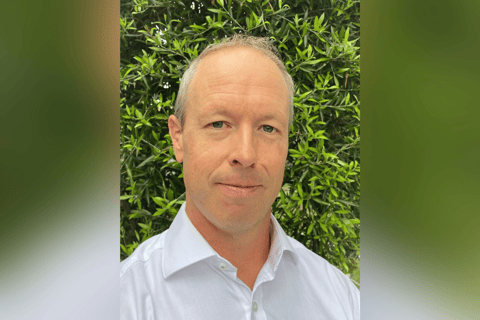 "New Zealanders wouldn't dream of leaving their house uninsured against fire, but they commonly do bet their house on their debtor's ability to pay."
Those were the words of Coface New Zealand commercial director David Meys (pictured) when he spoke with Insurance Business after it was announced that the global credit insurer now has an NZ branch. Coface, which previously operated in the country under an agency model, was recently granted a licence by the Reserve Bank of New Zealand.
Meys, Coface's exclusive agent in NZ prior to the branch launch, was referring to the supposed lack of awareness among local businesses when it comes to credit risk management.
He asserted: "Directors in New Zealand typically don't pay much attention to credit risk. It's not something that they actively have oversight across, and they lose sight of the fact that 40% of a company's typical assets are in the form of their outstanding sales ledger. So, they often insure everything else, but they forget that the largest asset is often their receivables."
To illustrate just how much is being left uninsured, Meys said that for a business with a profit margin of 5%, a bad debt worth $200,000 would require additional sales of $4 million to make up for the non-payment.
"So, many companies can't sustain a $200,000 loss," he declared. "The reality is, despite the best credit control procedures, at some point every company will incur a loss, as it's impossible to know if debtors are keeping up with their tax payments, breaching their bank covenants, or when they themselves are struck with a catastrophic bad debt."
According to Meys, typically 3% of transactions are written off each year. To stress, he added that no-one misses their payment until they do, pointing to the real threat of even big and well-known companies becoming insolvent.
"While companies overseas use credit insurance as a cornerstone part of granting credit, here it's very much been a 'she'll be right' mentality," highlighted the commercial director. "So, business done on a handshake and gambling that the buyer is not going to fall over, and it is common for New Zealand businesses to just chalk up bad debts to bad luck. Overseas, companies don't take that risk.
"Credit insurance, a tax-deductible and cost-effective tool, is used widely globally but is one that NZ directors are only just waking up to… It's very easy to take credit insurance when you're shipping a container to someone in Mauritius or Angola or something, but Kiwi directors still haven't viewed credit insurance as being a tool to use in a domestic setting."
"When you speak to New Zealand companies, a lot of them would take credit insurance when they're exporting but don't take credit insurance on the guy down the road that they play golf with, say, once a month," said Meys. "But the guy down the road is, in fact, as much, or more of, a risk than a buyer overseas."
Read more: Coface opens New Zealand branch
With Coface's licence in New Zealand, Meys' hope is that they can hammer the message home.
"Us having the actual branch means that we can go and work proactively with New Zealand businesses trading domestically and overseas," Meys, who previously could only deal with global firms with an NZ presence, told Insurance Business.
"It's as much a case of Coface getting the license so we can educate brokers and directors that credit insurance is a key part of not just managing credit risk, but also that having the receivables underwritten means that you can grow safely. For example, if you're an exporter of wine, the fact that you can cover off the risk of a buyer on the other side of the world not paying you means you can ship more volume and grow a relationship with that customer."
He continued: "Likewise, if you're an IT company and you're looking to do more business with a local retail chain, the fact that you can provide that service knowing the worst-case scenario is covered does help companies grow. And you will often find that the buyer is happy to cover the cost of the credit insurance because it means that they can get the credit terms that they want."
To put it another way, Meys compared credit insurance to liability policies.
"Those liability products, businesses take them because they don't trust themselves to not make egregious liability mistakes," he pointed out. "Yet they will bet on other businesses to pay them. They just haven't actually considered the very real risks of these companies not paying them given the fact there are just so many companies out there failing year on year.
"So, it's more just a case of directors themselves needing to be more aware of the actual risk to their business of non-payment of their receivables. And brokers need to be more confident in exploring that risk with the business. 'What would it mean if your largest buyer didn't pay you today?' The broker's role is to identify risks and provide options to transfer that risk to an insurer."
While Coface's nominal start date in New Zealand is on April 01, Meys said the 76-year-old credit insurer now has a local commercial team working with NZ clients, with support for other departments coming from Coface Australia and beyond.
Keen to grow Coface New Zealand, he stated: "We've picked a very inauspicious time to get the license approved. It's the best of times, in that there's very high demand for credit insurance given the current climate of economic and geopolitical tensions, but I guess it's also the worst of times in that credit risk is deteriorating by the day.
"So, we are working very hard on our side to manage the actual risk that we see, based on our visibility of buyers trading in New Zealand and the effect on their balance sheet. But we're, of course, very optimistic on the ability to grow credit insurance as a product that is widely used in New Zealand, and working with brokers is a key part of that."