Commissions to be disclosed, Acts review recommends | Insurance Business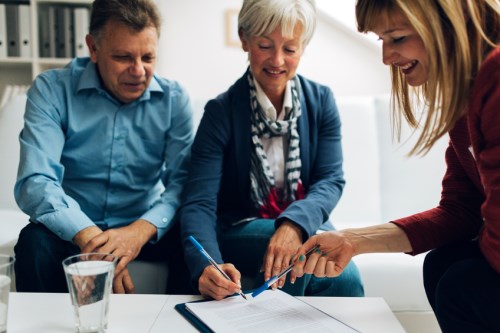 Simple disclosure requirements will be introduced in a bid to increase transparency and boost consumer confidence in the financial advice industry, which is one of several key changes to the Financial Advisers Act (FAA) and the Financial Service Providers Act (FSPA) revealed today.
Commerce and Consumer Affairs Minister Paul Goldsmith said the changes had been prompted after a comprehensive review aimed at simplifying regulation, and to enable advisers to have sensible conversations and encourage more people to seek high quality advice tailored to their needs.
"All providers of financial advice are now required to be more transparent about limitations on their advice and disclose information regarding conflicts of interest, such as commissions.
"Focusing on consumer interest and improved transparency will improve confidence in the regulation of the financial advice industry," the Minister said.
The move was part of a wider effort to put the interests of the consumer first and clear up confusion over various adviser qualifications and terminologies.
"A lot has happened since these Acts were originally passed including the introduction of the Financial Markets Conduct Act," Minister Goldsmith said.
"The time was right to reconsider the regime to ensure it meets the needs of both consumers and industry.
"Financial advisers are often the main interface between consumers and the financial markets," he added.
The changes to the regime include:
Creating an even playing field for the provision of advice by requiring all advisers to put the interests of the consumer first and meet competency requirements.
Encouraging innovation and enabling the provision of online 'robo' advice.
Ensuring consumers can access good advice to questions such as 'what KiwiSaver fund is right for me?'
Improvements to transparency by introducing simple disclosure requirements and useful terminology.
The need for businesses to demonstrate a strong connection to New Zealand in order to be registered under the FSPA. This will maintain integrity in New Zealand's financial markets.
Changes will also involve the removal of existing categories of financial advisers, with Authorised, registered and QFE advisers being replaced.
In order to create a level playing field and to simplify the financial advice regime, categories of advice (eg class/personalised), adviser (eg AFA, RFA, QFE adviser), and product (eg category 1/category 2) will be removed.
The proposed changes allow for the provision of financial advice by firms with a financial advice services licence in compliance with a Code of Conduct. A firm providing financial advice through its agents is responsible for that advice.
The term 'financial adviser' is to be restricted to those financial advisers that take personal responsibility for the advice that they provide. Financial advisers will be accountable directly to the
FMA
, while 'financial agents' will be accountable to the firm with the licence, and the firm will be accountable to the FMA.
The new regime will be refined further through an exposure draft of the proposed legislation with the bill due to be introduced to Parliament this year.
The Ministry of Business, Innovation and Employment (MBIE) will report to Cabinet on a small number of other matters including membership and proceedings of the Code Committee, compliance and enforcement tools, and arrangements for transitioning to the new regime, the Minister said.
"I recognise that changes will have an impact on existing financial advisers," Minister Goldsmith said.
"MBIE will work with advisers on possible transitional arrangements, to ensure they are reasonable in light of practicalities such as the need to meet higher competency standards."
The Insurance Council of New Zealand (ICNZ) said it supported the outline of proposals, particularly the disclosure of broker commissions.
CEO Tim Grafton said the Council had been 'strong proponents' of the need for insurance brokers, who sell products on behalf of other insurers, to be transparent about their remuneration.
"We are pleased to see moves to do just that because it provides consumers with informed choice and importantly supports greater trust and confidence in insurance and other financial products."
Grafton said it was also pleasing to see financial advice held to a Code of Conduct that establishes appropriate client care, competence, skill and knowledge standards.
"Our members abide by high standards under our Fair Insurance Code, but it is equally important that professional advice is provided throughout the value chain to the consumer. A stronger focus on lifting conduct and ongoing professional development are welcomed," he said.
The CEO of the Insurance Brokers Association of New Zealand (
IBANZ
),
Gary Young
, was hesitant to comment on the commission disclosure recommendations until it was actually part of regulations.
"We see disclosure as part of transparency however how this is done has to be in a practical and meaningful way," Young told
Insurance Business
.
He said it was pleasing to see the IBANZ initiative of adopting a Code of Conduct similar to the Authorised Advisers Code was now being made part of the regime.
"This makes a level playing field for advisers and supports our push for professionalism."
He said the elimination of many confusing terms of the existing legislation was also a positive step forward which made it easier for consumers to understand and access advice.
The Financial Markets Authority said it welcomed the recommendations, saying they were a positive step in improving access to quality financial advice for New Zealanders.
FMA CEO
Rob Everett
said: "We will be considering the implications for the FMA in terms of implementing, supervising and enforcing a new framework both for financial advice and the FSPR.
"In particular, we will work closely with MBIE and advisers to assist with an effective transition to a new regime for financial advice," said Mr Everett.
Related stories:
Mixed response to adviser regulation options
Commissions put under the microscope