Conduct and culture: the insurance broker's perspective | Insurance Business New Zealand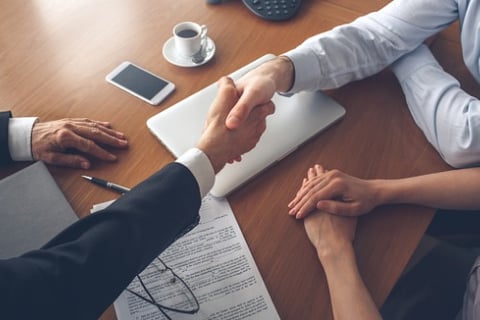 'Conduct and culture' is a phrase that has rarely left the lips of the financial services sector over the past year, and it was a major theme at the Insurance Council of New Zealand (ICNZ)'s recent annual conference.
The conference explored a variety of perspectives when it comes to ensuring good conduct and culture, with attendees hearing from insurers, regulators, young professionals and, importantly, the brokers themselves. NZbrokers CEO Jo Mason outlined her own experience with insurance brokers – first dealing with them from the side of the insurer, before gaining a deep insight into their practices as CEO of a major broker group.
"Until about three years ago, my experience with brokers had always been from the perspective of an insurer," Mason explained. "Since 2016 as CEO of NZbrokers, my appreciation for brokers' commitment to clients has grown tenfold."
"The businesses we deal with are mostly owner-operated, employing local people from within their community," she continued. "General insurance is their passion, as is delivering excellent client care standards."
Mason says that the typical New Zealand insurance broker has grown up in the community that they serve, and will usually have very deep ties to that network of people. She says this means that they are always fully invested in getting the best possible outcomes for their clients, as they are dealing with relationships that they have maintained over many, many years.
"These brokers have friends and family in that community, their kids attend schools and sports clubs along with their clients' kids," Mason said.
"Their current standards are likely to be compliant, albeit through informal practices – not the formal practices that will be required in order to demonstrate that the Code of Conduct standards are being achieved."
"Very rarely in my role as an insurer did I believe that a broker acted in the interests of anyone but their client," she said. "However, now, after having worked with a broker network for three years, I am even more strongly of that opinion, sometimes to the extent that the cost of providing their service is even more than the commission."
Mason highlighted a case of one NZbrokers member, who spent around 3-5 hours working with a client and insurer to ultimately receive a commission of approximately $500. The motivation behind this was that the client-broker relationship was over 10 years old.
"It was one local businessperson helping another, and it was about getting the best outcome ahead of the immediate cost," she explained.
"This is not uncommon behaviour, but it's probably not as well documented as it needs to be for the purposes of demonstrating client interests. What will be the biggest challenge for brokers is the requirement to demonstrate what has already been so natural to them."
Mason says that for the sceptics who still think that brokers are all about commission, her time within the sector has shown that commission amounts are almost identical among insurers – certainly not enough to influence anyone's advice.
When it comes to the spark that ignited this debate – the Hayne Royal Commission – fellow ICNZ speaker and Steadfast CEO Robert Kelly said that with regards to insurance brokers, the complaints specifically about them were almost non-existent.
"The Royal Commission was initially focused on banks, but then it opened up into every area of financial services, which was very appropriate," Kelly explained.
"Out of that opening, anyone who had a financial complaint in any area was encouraged to come forward and talk about what happened, what went wrong – and I'm pleased to say that nobody complained about insurance brokers."
"There was incredibly strong legislation put through to keep us compliant from the 80s through to 2003, and it's been robust and it's worked," he stated. "However, we found there was a tremendous amount of evidence that came out of what the insurers had done, and that's what pushed Hayne towards looking at general insurance."
Kelly said that remuneration structures, especially in the life industry, were what really caught Hayne's attention when it came to potential misconduct – not intermediated business in itself. Nonetheless, he says the implications of the Royal Commission are such that nobody can afford to take no action, general insurance brokers included.
"From an intermediaries point of view, it's very important to realise that we are not off free," he said. "The insurers are going to be responsible for their product via the intermediary, and New Zealand needs to be ready for that."