Cove Insurance to launch 'digital-first' brokerage | Insurance Business New Zealand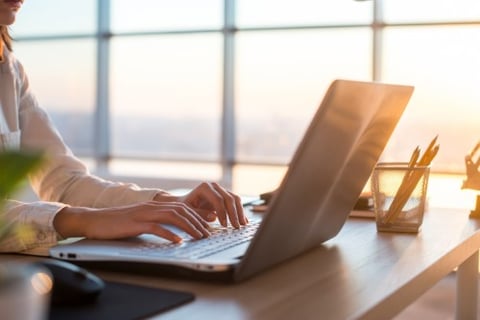 Rapid digitalisation within the insurance sector has been met with mixed responses from industry participants - from an enthusiastic embracing of new technologies, to scepticism regarding its effectiveness. However, one brokerage says keeping up with a digitally-enabled world is vital to preserving a client's scarce resource-time.
'Digital-first' company Cove Insurance is set to launch within the month and claims to be built upon speed and simplicity, its key aim being to 'manage all insurance needs via an intuitive interface, accessible from any smartphone, laptop or tablet.' According to Cove, this means making insurance understandable to the layman, removing sales jargon and blending a mix of technologies to create simple and easy-to-use interfaces.
"The biggest tech-based improvements I've seen in this sector have come with mobile optimisation," said Cove Insurance co-founder Rob Coon. "A lot of things are now designed to suit the mobile phone, and the insurance sector has been borrowing a lot of UX and user interfaces (UI) from other industries. A digital-first company is something that many clients have been demanding as a top request, and things like back-end systems, AI algorithms and chatbots allow them to view and make changes to policies quickly."
Chatbots in particular have been the subject of much talk among brokers and insurers, and Cove says the industry should be embracing them as a valuable, timesaving tool which can be available to time-poor clients around the clock.
"Chatbots can greatly improve the customer experience," Coon explained. "They provide assistance 24/7 with no wait time, and they can troubleshoot and empower people to self-serve as they wish. Chatbots never sleep or have days off, they eliminate the need for basic identity checks and remove the frustration of being placed on hold at a call centre."
To those reluctant to change and adapt their business processes to the latest technologies, Coon says he would talk to them about digital Darwinism, i.e. the essential need to upgrade processes to address shifts in customer behaviour. Embracing new tech isn't always simple, but, as is often quoted: 'it is not the strongest that survives, nor the most intelligent; it is the one most adaptable to change.'
Ultimately, Coon says the main goal is to make every process simpler and more transparent.
"The biggest improvements will come from a fairer and easier exchange of data between the insurer and the insured," he says.
"This will help make insurance more frictionless, fairer in pricing and fairer for claims. It will also, ultimately, improve industry behaviour."
Related stories:
Resilient insurance brokers 'will still be here in 100 years'
ANZ and IBM to develop a blockchain solution for insurance industry