Resilient insurance brokers 'will still be here in 100 years' | Insurance Business New Zealand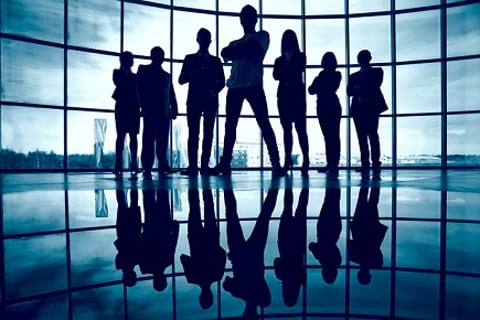 Dodge, duck, dip, dive and dodge – the five Ds of dodgeball, and potentially what some insurance brokers feel like they're doing against the incessant onslaught of industry changes being hurled their way.
The rules of dodgeball are as follows: a player gets knocked out if they get hit by a ball thrown by the other team, but if you catch the ball thrown by the opposition, they're eliminated. In the case of the insurance broker, they can catch the curveballs thrown by insurtech disruptors and insurance aggregators, and launch their own onslaught of customer service and expert advice.
Enough of the dodgeball analogy. The main message is: if brokers are nimble, agile and strong, they can stay in the insurance game.
"Brokers are resilient. They've learned to reinvent themselves. Two things they have going for them are they're generally more nimble than an insurance company and their proximity to customer is just about always closer," said Maurice Tulloch, CEO, Aviva International Insurance.
Prior to heading up Aviva International Insurance, Tulloch spent time in London, leading the insurer's biggest general insurance business. During that time, he witnessed how the UK broker adapted to market changes, especially heightened competition from banks and direct affinities.
"The brokers actually became closer to the customer," Tulloch told Insurance Business. "They focused and/or specialized on business they're really good at and found ways to differentiate themselves and give expert advice. In my opinion, the UK broker force became bigger and stronger when faced with heightened opposition and new challenges."
Proximity to the customer and advisory services will always lie at the heart of the intermediary channel. That value will never be diminished, according to Tulloch. At the same time, he added brokers have got to create efficiency and invest in things, like new technology, to enable them to focus on their most valuable offering – customer service and advice.
"One thing I would say for the UK brokers who truly invested into digitization is that the consumer doesn't always know if they're dealing with an insurance broker or an insurance carrier. You look at the insurance brands in the UK and you have to think long and hard about whether it's an insurer or a broker," Tulloch added. "Digital tools also enable brokers to break into that on-demand market.
"Do brokers need to be 24/7? Maybe not. But they certainly need to be better than 9am to 5pm. If you take a closer look at when companies actually transact their insurance business, not all of it's done between 9am and 5pm. However, there are still a lot of brokers both in the UK and Canada who limit their availability."
Change is afoot, but the "broker will still be here in 100 years," according to Tulloch. "They will reinvent themselves again and again."
Related stories: