Crombie Lockwood Kiwi Burrow marks hatching of 200th kiwi chick | Insurance Business New Zealand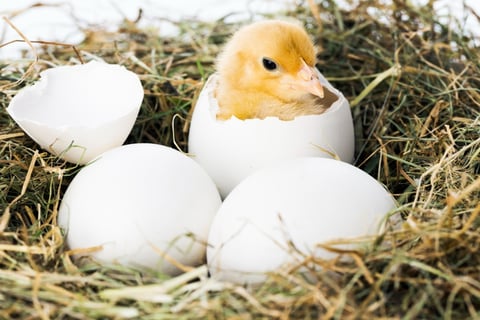 The Crombie Lockwood Kiwi Burrow has celebrated the 200th chick hatched under its care, as part of the broker-sponsored facility's efforts to help preserve the iconic bird species.
The chick was named Whakaora, which means "healing" or "to save". The current hatching season, which ends in April or May, saw almost 100 chicks entering the world. Last season set the record at 101.
The egg was gifted to Save the Kiwi's Kōhanga Kiwi programme by Ngāti Tama in Taranaki, Cromble Lockwood said. After approximately four weeks in care at the Kiwi Burrow, Whakaora was released at Sanctuary Mountain Maungatautari, a fenced and predator-free area.
"95% of kiwi chicks that hatch in areas without predator control will die before they reach adulthood," said Michelle Impey, executive director of Save the Kiwi. "So, 200 kiwi chicks that probably wouldn't have survived in the wild if they'd been left to fend for themselves will make a huge difference to the future of the kiwi population."
"It is a real privilege to extend our support to the protection of kiwi," said Carl O'Shea, Crombie Lockwood CEO. "Every chick that hatches makes a difference to the future of the population, and we are thrilled to celebrate number 200 with Save the Kiwi and, of course, the wonderful team at the Crombie Lockwood Kiwi Burrow."