Cyber insurance: How it has evolved and what lies ahead | Insurance Business New Zealand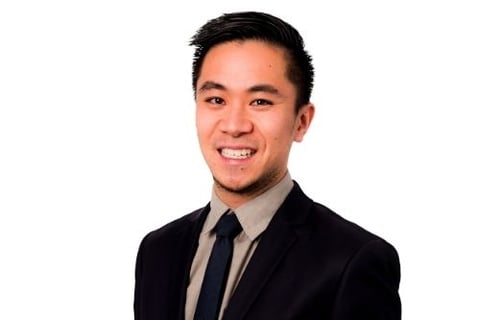 Technology is fast-paced and ever-changing, and cyber insurance has evolved over the years to keep up with changes in the digital environment and address the risks that come with them.
Jono Soo (pictured), the head of cyber specialty at Marsh New Zealand, said he's seen the cyber insurance market in New Zealand expand over the past two to three years. But as cyber exposures continue to evolve, and the frequency and severity of cyber losses climbs, Soo said he's also seeing more caution and conservatism in the market.
"There was a time not too long ago in which almost every market in New Zealand wanted to underwrite cyber, but the demand from clients at the time was still relatively low," Soo said.
As the market expanded and consumer needs evolved, cyber insurance products also developed and expanded from a coverage perspective, with much of its value now in the first-party coverage for incident response expenses – essentially providing insurer-backed access to specialist responders in the event of a cyber incident, said Soo.
"Going forward, we're working with markets globally to determine how they will approach physical losses (i.e., property damage) if caused by a cyber incident under cyber insurance policies. Very much a work in progress here as a whole industry," he continued.
Last year, consumer needs further evolved due to the impacts of the COVID-19 pandemic. Many businesses went digital, making them vulnerable to cyberattacks.
Last year, New Zealand's national Computer Emergency Response Team (CERT NZ) reported a spike in COVID-19-themed scams, including those designed to attack remote working systems like Nefilim ransomware.
"Reports of incidents were up 38% last year; from 3,445 in 2018 to 4,740 in 2019, according to CERT. The top three attacks were phishing and credential harvesting, scams and fraud, and unauthorised access," said Andrew Beven, a cyber insurance specialist at NZI.
Soo said the significant spike in cyber incidents globally since March 2020 has highlighted the importance of cyber insurance.
"The disruption caused by COVID-19 was unfortunately used as an opportunity by hackers and cyber criminals to exploit the chaos for financial gain. This has definitely moved cyber insurance as an important topic to the top of the list for many of our clients with plenty of queries and interest coming through across the board – not the worst problem to have in the current climate," he said.
Now that New Zealand had eradicated COVID-19, Soo said the cyber insurance industry's biggest challenge would be handling increased demand. At the same time, supply from markets is expected to either peak or gradually decrease.
"This is very much going to be a challenge on the opposite side of the spectrum than where we were a few years ago. Striking the balance between providing coverage and ensuring the sustainability of the cyber market will be key to a successful 2021," Soo said.