Delta Insurance names Kent Chaplin as chief operating officer | Insurance Business New Zealand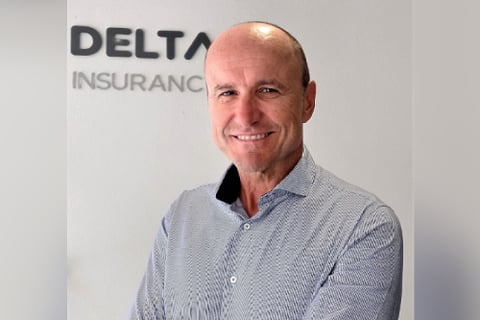 New Zealand-based Delta Insurance Group has appointed Kent Chaplin (pictured) as chief operating officer to support its international expansion efforts.
Chaplin was formerly CEO and regional head for Lloyd's in Asia-Pacific, before joining Delta in 2019 as an advisory board member. He was a former member of Singapore's International Maritime Centre 2030 Advisory Committee, and was a board member of the Monetary Authority of Singapore's Financial Centre Advisory Panel.
Earlier in his career, Chaplin was a claims and account director at Aon in London.
In a statement, Delta's managing director Ian Pollard said the company decided to appoint a COO following its strategic planning sessions in late 2020, where it looked at the long-term future of the business and the insurance industry.
"Last year, we saw very positive growth for Delta here – almost 25% - and double that in the Asia-Pacific region, despite the impact of COVID-19," Pollard said. "That growth has encouraged us to significantly broaden our footprint in Asia-Pacific and beyond – becoming more global in our outlook.
"Kent joined us in 2019 as an advisor to our Board with vast experience of our markets, and in the time he's been in that role we've been greatly impressed with his insights, knowledge and guidance. When we looked at the long-term directions and needs of the business on the global stage, what he offered was a perfect fit. We see his appointment in this more direct, full-time role as a key to taking us to that next level and we're thrilled to have him on the team."