Delta Insurance rolls out COVID-19 vaccination policy | Insurance Business New Zealand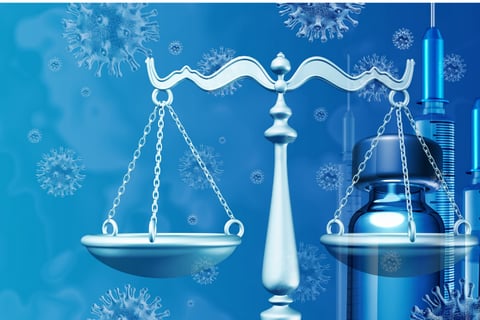 Delta Insurance has joined a growing number of New Zealand insurance firms that have issued a COVID-19 vaccination policy.
The policy, which came into effect at the beginning of the month, requires all employees and visitors entering its offices to be fully vaccinated. The company also requested all face-to-face meetings to be conducted offsite until Jan. 5.
All visitors to Delta's offices must present proof of vaccination status at the reception area. Accepted documents are the vaccine certificate or My Vaccine Pass from My Covid Record, a letter from the Ministry of Health or a medical certificate.
Delta said it will not hold any personal records on file, only confirmation that an employee has seen the visitor's vaccination record and given clearance to enter the premises.
If any visitors are unvaccinated, the company will arrange an online meeting instead.
"Here at Delta, we recognise the importance of being fully vaccinated for COVID-19 to protect our team, partners, clients and members of the public who we come into contact with during the course of our work," the company said. "You can rest assured that if you are meeting with one of our team in your offices or elsewhere, they will be fully vaccinated and prepared to present their vaccine certificate or pass."