DUAL Asia-Pacific makes two key leadership moves | Insurance Business New Zealand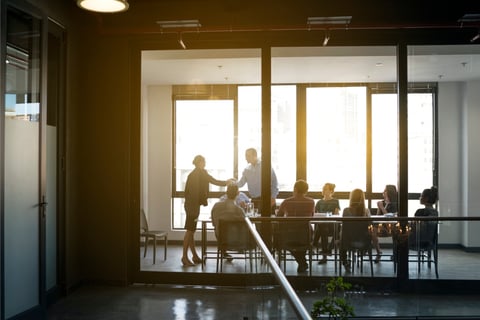 DUAL Asia-Pacific, the specialist underwriting arm of Howden Group Holdings (Howden), has made two key leadership promotions to accelerate its growth plans.
Michael Ussher, who has been with DUAL since 2006, will take on the role of deputy CEO for DUAL Asia-Pacific. Beginning on October 1, he will be responsible for delivering the leadership team's business plans while DUAL Asia-Pacific CEO Damien Coates focuses on the company's growth through acquisitions and other new initiatives.
Commenting on his new role, Ussher said: "First and foremost, DUAL [is] focused on strengthening [its] product offering to [its] brokers partners across the region. I'm excited to be taking on a broader role to ensure we continue providing outstanding service to brokers and innovating across products and platforms, as we have done for the last 18 years. As a $350 million premium business, we need to ensure we are transacting business in the most efficient way possible and making brokers' lives easier, so if you have feedback, we're listening."
Jane Cullen, who has been with DUAL since 2005, will take on the role of chief information officer (CIO) for the same region and start on the same date as Ussher. In her new role, she will manage the company's operating systems and technology.
Commenting on the promotions, Coates shared that Ussher and Cullen have made invaluable contributions to the company's growth since they joined shortly after the Australian business was established in 2004.
"Leo Abruzzo [DUAL Asia-Pacific managing director] and I, as founders of DUAL Australia, could not be more thrilled to promote Michael and Jane to these key positions on our leadership team. They both embody the culture of DUAL, which fosters an entrepreneurial approach focused on delivering better client outcomes. We have all worked very closely for quite some time, so these promotions reflect a business structure that was already happening organically," Coates said.
Abruzzo commented that Ussher has already helped the company drive business growth, while Cullen has been instrumental in its recent WebRater platform upgrade – having delivered 12,000 new business policies and 40,000 renewal policies since its launch.