DUAL New Zealand GM calls insurance marketplace "tumultuous" | Insurance Business New Zealand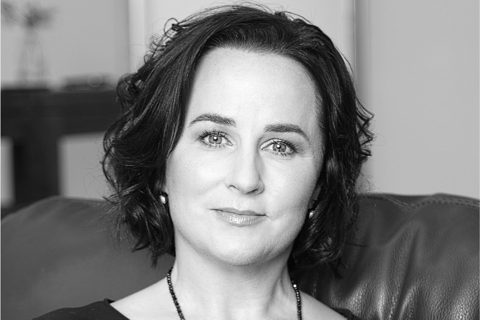 Things may have been easing in terms of our living-during-COVID state; the world of insurance, however, remains somewhat deep in the weeds.
"The NZ insurance market is experiencing challenging times," DUAL New Zealand general manager Paula Harris (pictured) told Insurance Business.
"In the wake of global insured catastrophe losses in 2021 of US$270 billion, COVID losses of over US$44 billion, plus the worst year in NZ for catastrophe losses in over 50 years of $300 million-plus, insurers are under considerable pressure to ensure pricing supports the global market while remaining sustainable locally."
According to the Insurance Council of New Zealand Te Kāhui Inihua o Aotearoa (ICNZ), last year's total extreme weather-related insurance costs amounted to $324.1 million. The corresponding figure in 2020, a previous record, stood at $274 million.
"This year's new record underlines the importance of insurance to Aotearoa New Zealand," stated ICNZ chief executive Tim Grafton when the old record was broken.
"While taking out insurance helps consumers both price and manage their own risks, doing so does nothing to actually reduce the risk of being impacted by an extreme weather event. To do that, Aotearoa New Zealand must invest in making itself more resilient."
At the time, Grafton stressed that reducing risks by investing in resilience was central to maintaining not only the availability but also the affordability of insurance.
This year, provisional general insurance claims for February's Cyclone Dovi were estimated at $44.4 million, while provisional claims data collected from March 21 to 29 for the North Island floods came in at an initial $79.6 million.
Meanwhile Harris, speaking recently with Insurance Business, went on to note: "Our NZ property market boom has pushed up asset valuations considerably, resulting in both a worrying position of extensive under-insurance, as well as eating into valuable capacity causing insurers to be reaching their aggregate limits earlier than expected.
"As a market, we need to be protecting insureds by ensuring their sums insured remain up to date. We need to be asking for recent valuations in every case."
Read more: Damien Coates on "extraordinarily strong" outlook for DUAL New Zealand
Also, according to the GM, the impact of inflation and supply chain delays have been considerable for claims. She said: "We are, of course, seeing an increase in the costs of materials but also delays in final settlements as a result, neither of which is good for the insured."
In April, the country's official data agency Stats NZ reported an annual rise of 6.9% in the consumers price index for the March 2022 quarter. The increase was cited as the biggest yearly leap since 1990.
Especially amid higher costs, policyholders are being reminded to check that they have adequate and up-to-date coverage.
Harris added: "A tough economy often leads to an uptick in claims. Whereas an insured may have been prepared to self-manage a matter or an event when times are good, this is less likely to happen when the bottom line is being stretched, and the insurances will be called to action."
In a previous Insurance Business interview with DUAL Asia-Pacific chief executive Damien Coates, he similarly pointed to the claims implications in relation to the economy.
"There is standard correlation between economic downturns and the frequency of liability claims – so, while an incredible job has been done to successfully avoid a second pandemic recession, we still expect to see a rise in liability claims," declared the CEO earlier this year.
"The industries most greatly affected were those who weren't in a position to work remotely, such as hospitality, manufacturing, and construction. We also anticipate an increase in property claims which will be generated as a result of the inactivity during lockdowns."
As for the NZ general manager, she offered the following assurances this time around: "At DUAL our focus remains on supporting our valued broker partners as they navigate a tumultuous marketplace."
Last week, DUAL New Zealand published its "fresh new look" material damage & business interruption policy wording and 'changes to cover' documents. Aside from property, the underwriting agency's expertise also includes liability, cyber, motor, and specialty.