DUAL Group talks next steps post-acquisition | Insurance Business New Zealand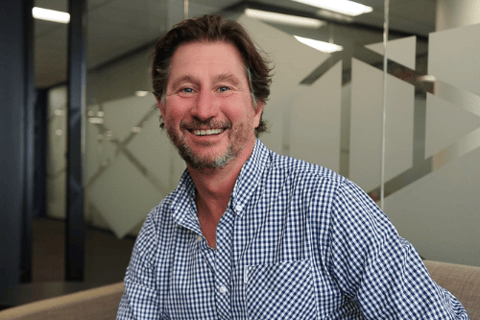 DUAL Group recently announced its acquisition of the remaining stake in IUA, and DUAL Asia-Pacific CEO Damien Coates (pictured) said that the next step will be the full integration of both businesses under the DUAL banner.
Mike and Debbie Street of IUA will be joining DUAL as consultants, and the acquisition has made DUAL the largest specialty lines underwriting agency in New Zealand. Coates said acquiring the remaining stake was the natural next step for the firm, and the focus now will be on providing a "consistent" offering to its broker network.
"The acquisition was the logical next step now that we've completed the integration of the two teams, and there was a good opportunity for us to buy the remaining shares so that we can really move forward with one integrated property and liability offering for our brokers," Coates said.
"We're pleased to have the continued support of Mike and Debbie, and this really now allows us to take the business forward and to provide a consistent offering."
Read more: DUAL New Zealand talks broker and branding strategy
"We've already been doing webinars for the property side, and we've been looking to build property into our WebRater capability," he continued.
"We're also allowing our teams to be able to quote cyber along with property, and it's really about bringing everything together as one DUAL offering to the market.
"We will be fully branding the business as DUAL moving forward, and we're hoping that'll send a really clear message to the market that they can go to any of our underwriters and be able to get a quote for any of the products that we offer."
Coates noted that the acquisition has also benefited DUAL's staff, who now have the opportunity to be trained in different specialty lines, and provide a more complete offering to brokers and clients.
DUAL and IUA have been working on integrating the businesses over the past 18 months, and Coates said the team is excited about rolling out the refreshed offering under the DUAL brand.
Read more: DUAL launches WebRater to New Zealand market
"This is a really good opportunity for our people to be able to be cross-trained in both property and liability, so that we're able to provide the fullest offering to our brokers that we can," he said.
"The message we were getting from a lot of them was that they were looking at DUAL as the largest international specialist underwriting agency, and being able to offer an integrated offering to their clients was key."
"A lot of the integration has already taken place, and we're working closely together in terms of how we communicate with brokers - and of course, we're dealing with the facts of lockdown," he concluded.
"But by bringing everything under the one DUAL platform, that will allow us to accelerate our digital communication. That's something that's really important for us to be able to offer, particularly in these difficult times."