EQC: "We are a completely different organisation" | Insurance Business New Zealand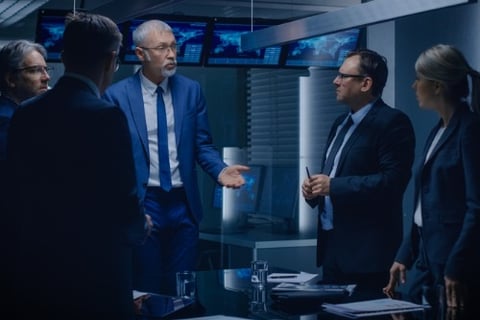 The Earthquake Commission (EQC) said it is "well advanced" in implementing the improvement recommendations of Dame Silvia Cartwright, which were made as a result of her public inquiry into the EQC earlier this year.
The EQC said that Cartwright's report highlighted the challenges it faced in responding to the Canterbury earthquakes, and that a key priority has been improving the customer experience and avoiding 'double handling' of claims. It says it has "embraced" the findings of the inquiry, and is in the process of implementing its recommendations across the organisation.
Cartwright's report made 70 recommendations for improvements to the EQC's claims processes, and discussed issues ranging from claims handling to data management and poor damage assessments.
Read more: No repairs for latest quake to be carried out during lockdown - EQC
Commenting on the handling of the Canterbury claims, Cartwright noted that the delays had caused "unacceptable distress" to those with damaged or destroyed properties.
"Given the Canterbury earthquakes of 2010 and 2011 were the largest and most damaging natural disasters encountered in recent New Zealand history, the role that EQC played came under intense scrutiny and continues to do so," Cartwright said. "Shortcomings in its performance resulted in unacceptable stress, distress and delays in some people's recovery and repair of their homes."
She added: "Many people told me about the difficulty they had contacting EQC and getting information about progress with their claims. It is critical that EQC gets this right."
EQC chairperson Mary-Jane Daly says the organisation has been working closely with the government to respond to the issues raised in the report, and that a stronger partnership with insurers is one of the "several vital relationships" it has strengthened in the process.
"The report clearly highlights the challenges faced by EQC in responding to the Canterbury earthquakes, the most complex and damaging earthquake sequence in recent times," Daly said.
Read more: EQC issues Kaikoura settlement progress report
"It makes serious criticisms of EQC, and we have carefully considered the recommendations on how to make improvements."
Daly continued: "We are building on the improvements from the Kaikoura quake in 2016 where insurers worked as our partners, which created efficiencies, avoided double handling and most importantly, a much easier experience for claimants in an extremely stressful time," and added, "We have apologised to the people of Canterbury for letting them down in their time of need and have accepted their feedback and recommendations. EQC in 2020 is a completely different organisation than we were in August 2010, and we are confident we are now better set up to help all New Zealanders to prepare for and recover from the next natural disaster whenever that might happen."