Ex-insurance salesman's drive to get 'wasted' | Insurance Business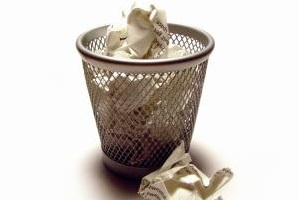 Former insurance salesman Steve Rickerby is crediting
IAG
's State Insurance for giving him the impetus to start his own business collecting organic waste.
While that may seem like a huge leap to most, Rickerby, 33, says he could see how dedicated his erstwhile employer was to its sustainability policy, so much so he felt confident his business venture would be a success.
The crucial part, he says, was seeing the missing link in the chain with his own eyes.
"State had moved into a green star rated building and part of the rating system was separating waste," he says. "They were separating waste into organics, recycling and general waste, but all the staff knew there was no solution to the organic waste, it was all just going to landfill anyway.
"Their sustainability manager was doing everything she could to chase things up and get something going but at the time the composting company they were looking at didn't have consent to compost food waste which was a real issue."
It was while working the quieter weekend shifts at State that Rickerby's mind starting whirring away and the clear vision formed in his head that he just couldn't let go of.
Initially he approached the company with the idea of collecting the waste to deliver to the city's community gardens but soon realised they were right to dismiss it as non-viable.
Meanwhile he advertised his organic waste collection on a friend's garden maintenance website and soon got his first client – a K Road café that needed its coffee grinds collecting.
That was five years ago and now with nearly 200 clients, a mix of corporates, small businesses and sub-contracting to larger waste companies, Rickerby estimates he has collected over 1 million kg of waste since January 2012 – equivalent to about 500 tonnes of CO2 emissions.
"It's been really cool to watch that happen, that change in people's behaviour. The reason my customers are doing it is because their customers care about it," he says.
"And realising that these large corporates are really serious about it, they do care and were looking for solutions and want to do the best to reduce their environmental impact, I genuinely believe that if I wasn't exposed to that I wouldn't have thought it possible to do what I've done."
Since those early beginnings the market he's working in has become very competitive up against big multi-nationals and established New Zealand waste companies.
Indeed, one of his competitors even pipped him to the post getting IAG in Auckland as a client.
"We've got IAG as a client in Hamilton which was great. I was really proud to take them on board as a company. I would love to have them as a client in Auckland as well – I'm confident we'll get them eventually," he says.
Rickerby is keen to target the insurance industry, and has already got his insurance broker Apex General as a client. Any company with 80 or more staff would justify a collection, he says.
And in one of life's funny little twists, his insurer is
Lumley
General, which of course has just been acquired by IAG, so he has ended up being a client of theirs!
If you would like
We Compost
to assess your company for an organic collection click on the link or ring 0800WECOMPOST.
Read more in the next edition of the newsletter to find out which company became the world's first internationally accredited carbonzero certified insurance broker and what else the insurance industry is doing to tackle the subject of sustainability.