Fidelity Life announces 40+ product upgrades | Insurance Business New Zealand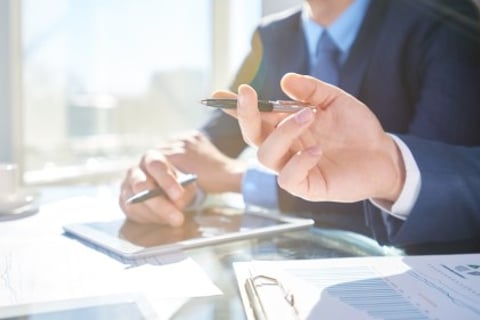 Fidelity Life has announced over 40 upgrades to its products, along with a new professional development network exclusively for insurance advisers.
The company is currently undertaking a roadshow to launch its 'Life Upgraded' campaign, with approximately 870 advisers registered to attend. The roadshow also features nib's 'World of New Benefits' which showcases its two most comprehensive private health plans, and the updates promise to deliver 'improved clarity, consistency and outcomes' to its customers and their brokers.
Speaking to advisers in Auckland, Fidelity Life CEO Nadine Tereora says the adviser community has been essential in bringing these upgrades to customers.
"These changes have been made as a direct result of collaborating with brokers," says Tereora. "We've listened, we're acting and now we're delivering. We're also continuing to support advisers with their business models and helping them refine, evolve and remain relevant in an ever-changing world."
Over 40 new upgrades will apply to Fidelity Life's full product range across life, trauma, total and permanent disability and income protection covers, and will come into effect from May 28, 2018. Key highlights include an upgrade to the pre-disability income treatment for indemnity income protection, improved trauma multi wording in relation to multiple claims for the same condition, and a new partial payment to terminally ill customers.
Policy wordings have also been upgraded across the board to increase clarity and understanding, and definitions and benefits have been made consistent across different covers.
Fidelity Life has also announced a new professional development framework, which will support brokers through upcoming regulatory changes and disclosure processes.
"53% of respondents in our recent survey said they had no formal qualifications at all, and 65% also said they intended to be licensed in their own right," says chief distribution officer Adrian Riminton.
"There is a big job for us to do as an industry in terms of bringing everybody along for the ride, and we're committed to ensuring that as many advisers as possible are able to thrive in the new environment. So we're working very hard on building a professional development network that will help advisers achieve that goal, and we'll be rolling that out in the weeks and months to come."
"One of the fundamental tenets for us is that we believe in the underlying advice process," says Riminton. "The independent financial advisory sector is critically important, and it's a key cornerstone of how we operate at Fidelity Life."
Related stories:
Fidelity Life announces income protection improvements
Fidelity Life taking FMA churn report "extremely seriously"