Five minutes with Jacqui Thompson...AA Insurance head of finance, risk and compliance | Insurance Business New Zealand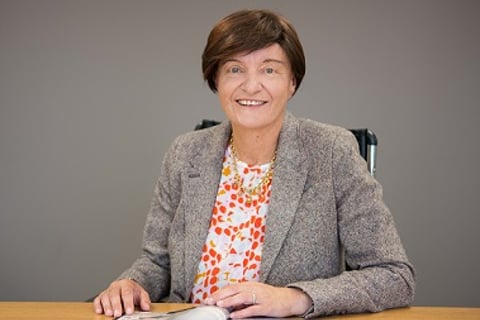 Five minutes with Jacqui Thompson...
AA Insurance
head of finance, risk and compliance
Why did you get into insurance?
After I left university I got a job that gave me the opportunity to transfer to London for three years. While I was there I worked with a number of insurance clients and found it to be a really interesting and diverse industry (as well as giving me the opportunity to travel around England and Europe). I got some great work and life experience, including what type of work I wanted to do and for what type of organisation.
What's the strangest thing you've ever arranged cover for?
While working at Lloyd's of London we got presented with all sorts of weird items for which people wanted insurance. The craziest one was for a Second World War tank that someone had at their country home. He used to drive out on the farm and take his friends for rides on it. There was no ammo, so not a high risk really!
How would you change the industry?
I am fortunate to work for an organisation that has strong values and always strives to do the best for its customers. As an industry we can always do more, and we should do more, to improve financial literacy and how insurance plays a part in this.
What's the most important thing insurers can do to improve their relationship with their customers?
Listen more. We need to take the time to know what our customers are saying about us and take the right action. Our customers are the reason we're all here so it's important that we remain relevant and deal with them in a way that meets their requirements.
What's the best advice you've ever been given?
Treat others as you would like to be treated yourself.
If you were Prime Minister for one day, what would you do?
Make housing more affordable, particularly for first-time buyers and young families. There are opportunities to provide more support for these groups of people, and I would love to get my hands on helping sort this issue.
What has been the highlight of your career?
I was given a wonderful opportunity to live and work overseas for 10 years, gaining some great experiences that I would never have had otherwise. This helped me recognise that there is always so much to be grateful for, and while I have travelled extensively and have seen many parts of the world, there truly is no place like home.
What's your favoured style of coffee?
I love a cup of tea; coffee is not my drink.
Union, league, soccer or other?
There is nothing more satisfying than watching a great All Blacks game versus anyone else.
If you could invite three people to dinner, dead or alive, and excluding family and friends, who would they be and why?
Aung San Suu Kyi – An inspirational leader who stood up for her rights and country despite being subject to so much persecution.
Michelangelo – I have a passion for art, and in particular Renaissance art has always fascinated me. I would love to be in a room and just observe him either painting or sculpting.
Joan Rivers – So intuitively funny and cutting edge. She would polarise the room but it would be a fantastically hilarious evening!
Complete this sentence: If I wasn't in insurance, I would be…
Great question! I have been doing this for quite a long time now and truly love my job and the people with whom I work. If I wasn't here though, I would probably be volunteering at the SPCA, and when I had free time I would be out in my kayak.
Related stories:
Five minutes with...Richard Deakin, solutions director for CoreLogic's growing insurance segment
Five Minutes With… Josh Thomson of Willis Towers Watson