Five Minutes With… Jim Harris, NZbrokers | Insurance Business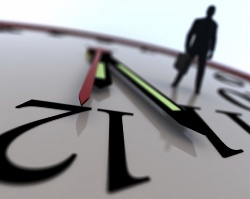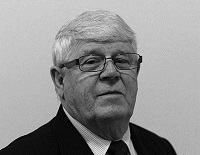 Why did you get into insurance?
My father was manager of NIMU in Pukekohe and Rotorua so I had a taste for it growing up, having followed him around panel-beater shops for many years as a school boy.
How would you sum up insurance brokers in three words?
Delivering financial security.
What's the strangest thing you've ever arranged cover for?
I can't comment on the strangest, but the most interesting was insuring Air New Zealand back in the early 80s, and particularly providing "testing cover" on jet engines.
How would you change the industry?
I would ban underwriters and brokers from trying to compete on IT systems platforms and utilise the 100's of millions of dollars currently expended/wasted by individual companies on developing a "common" and "standard" industry wide IT systems platform which delivers full connectivity across all lines of business and totally streamlines the way we transact business. The significant savings could then be directed towards attracting, training and rewarding experienced, knowledgeable and high performing insurance professionals.
What's the most important thing a broker can do to develop their business?
Be totally customer driven and focussed – always!!!
What's the best advice you've ever been given?
Always be true to yourself and your values.
If you were Prime Minister for one day, what would you do?
I would reinstate and support the "family unit" as the centre of all things good in society.
What has been the highlight of your career?
I've had the pleasure and privilege of building Intermediary Insurance Services, MMI, Allianz and now BrokerWeb/
NZbrokers
, but the greatest highlight is having the pleasure and privilege to work with so many wonderful people, who have become close and lifelong friends.
What's your favoured style of coffee?
Having always had a coffee on my desk during my early years in the industry, I now can't drink it at all, so now enjoy a trim hot chocolate - with marshmallows of course, unless my grandchildren are around.
Union, league, soccer or other?
Having played the game for over 25 years it's union, union, union, but also football, as both my sons played, followed now by my grandson and one of my granddaughters.
If you could invite three people to dinner, dead or alive, and excluding family and friends, who would they be and why?
Billy Connolly for his wonderful sense of humour and his travel stories;
Bruce McLaren for his motor racing driving and car manufacture prowess;
Richie McCaw as our greatest All Black captain and player.
Complete this sentence: If I wasn't in insurance, I would be…
Retired, as having thoroughly enjoyed over 47 fantastic and stimulating years in the insurance industry, I can't imagine doing anything else.