Former EQC chair Michael Cullen dies at 76 | Insurance Business New Zealand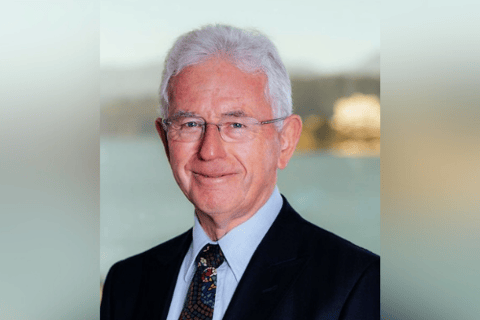 Michael Cullen (pictured above), former chairman of the Earthquake Commission, died on Thursday night after battling lung cancer. He was 76.
The Labour Party stalwart was a member of Parliament for 28 years, from 1981 to 2009. He held various ministerships, including minister for social welfare, minister of revenue, minister of finance and deputy prime minister. Cullen was appointed Knight Companion of the New Zealand Order of Merit in 2012 for services to the state.
In March 2020, Cullen was diagnosed with stage-four small cell lung cancer. The diagnosis came unexpectedly, as doctors initially suspected a heart condition.
"Sir Michael was one of the most influential figures in New Zealand politics over the last 40 years," Prime Minister Jacinda Ardern said. "Intelligent, funny and kind, he left a significant legacy for the country. New Zealand is so much the richer, in every sense of the word, for Michael's life. He gave his life to making this place better for everyone. He fought for social justice at every turn, understanding the need for balance and pragmatism at times, but always focused on the big picture and the long term."
In 2018, Cullen was appointed chair of EQC, a role which he held until his retirement in 2020. During his term, EQC issued a formal apology to customers for its shortcomings in the aftermath of the Canterbury earthquakes.
"We are deeply saddened by the news that our former EQC chair Sir Michael Cullen has passed away," EQC said in a statement. "Sir Michael provided outstanding leadership to our board and EQC during his time as chair. Our thoughts are with Sir Michael's family and extended whānau at this time. Moe mai rā e te Rangatira."