EQC on the key to making insurance more affordable | Insurance Business New Zealand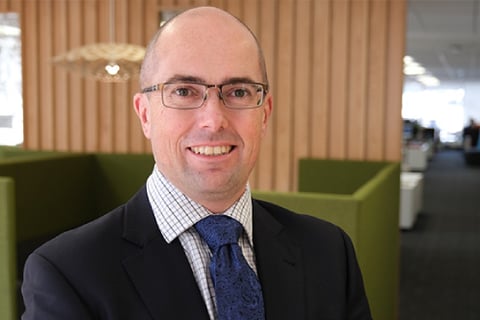 Data obtained through the GeoNet geological hazard platform can greatly contribute to making insurance cover more affordable in New Zealand, says the Earthquake Commission (EQC).
According to EQC chief financial officer Fraser Gardiner (pictured), GeoNet, which was established 20 years ago, has become a part of New Zealanders' lives, with its constant earthquake and tsunami alerts, and the associated felt reports.
Prior to GeoNet's launch in 2001, scientists from GNS Science, New Zealand universities and other agencies had a deep understanding of our natural hazards with the then available monitoring networks, but the development of GeoNet "supercharged" the research in this area, Gardiner wrote on EQC's website
The rich geological data gathered by GeoNet over the years has allowed EQC and private insurers to create sophisticated and detailed loss models. These models, according to Gardiner, help international reinsurers to assess earthquake and other geologic risks in New Zealand and play a role in determining premium prices.
Read more: EQC reveals research funding focus for next two years
In 1998, EQC and broker Aon worked to develop a bespoke risk-modelling tool for New Zealand, called Minerva.
According to Gardiner, the data from GeoNet and insights from research funded by EQC enable modelling experts to update risk models and better estimate the potential financial cost of a wide range of earthquake events
"We are currently transitioning to a new loss modelling platform, called RiskScape, that will support the inclusion of the latest research and a wider range of natural hazards," Gardiner said.
"Even the most sophisticated risk modelling tool relies on getting the best data available, so the input from GeoNet that is then used by GNS Science researchers and other Kiwi scientists is vital in making our loss models more accurate."
Since establishing GeoNet, the EQC has invested $189 million in the platform, allowing it to fulfil its mission to record and collect data on earthquakes, tsunamis, volcanic activity and landslides.
"The reliability of the data and our risk models has become an invaluable asset when EQC engages with the international reinsurers to underwrite a substantial portion of our EQCover programme, enabling EQC to provide the residential and land insurance New Zealanders have come to rely on after natural disasters," Gardiner said.