FSC appoints committee of experts to oversee adviser compliance | Insurance Business New Zealand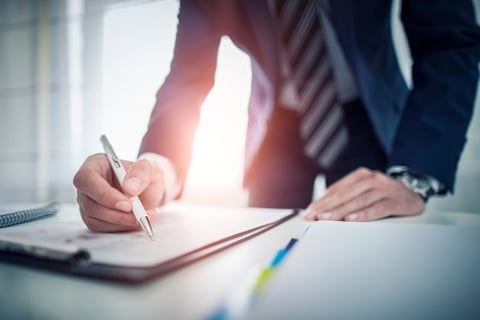 The Financial Services Council (FSC) has announced the appointment of a Disciplinary Committee – a team of experts which will oversee adherence to the new FSC Code of Conduct.
The FSC Code has been effective from 1 January 2019, and the new Committee will be chaired by tax barrister Geoff Clews – a lawyer with 30 years' experience in advising clients facing serious tax issues. The Committee's primary role will be to identify when an FSC member has breached the standards of the code, and apply sanctions where necessary.
"The FSC Code has been developed by the industry for the industry, and is our method of self-regulation," FSC CEO Richard Klipin commented.
"It sits alongside MBIE's Code of Conduct – although the latter also has laws within the legislation attached to it, they're both focused on increasing public trust and confidence in financial advisers. We're planning on reviewing the FSC Code at least every three years.
"The confirmation of the Disciplinary Committee is another important step in our culture and conduct journey and us as an industry taking the lead in lifting standards to deliver better outcomes for New Zealanders."
The Committee will be monitoring members through an annual review, and will also work on identifying areas of potential concern throughout the year. Committee members are all experts in the field of financial services, while FSC members make up approximately 95% of New Zealand's life insurance market.
"Our members will report back to us at the end of each year on their adherence to the Code, and where we see a need for more scrutiny, we will make further investigations and apply sanctions as necessary – whether that be a fine, suspension or expulsion from FSC membership," Klipin said.
"I would like to welcome the committee and thank them for volunteering their time."
Commenting on the development, FSC Chair Rob Flannagan says the appointment of the Committee reflects how seriously the industry is taking its responsibilities with regards to professionalism and consumer trust.
"The Disciplinary Committee is integral to ensuring the Code of Conduct lives up to its promise and delivers for New Zealanders," Flannagan said. "I'm delighted that we have managed to secure such a world-class collection of experts to oversee this process."