Global network pushes for insurance sustainability | Insurance Business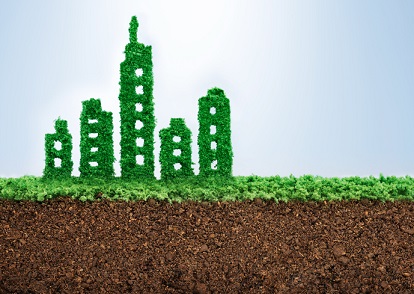 The Sustainable Insurance Forum (SIF) – a global network of insurance supervisors and regulators tackling sustainability challenges in the insurance industry – has released a report detailing a framework for action.
The SIF's vision for 2020 is of an insurance sector where sustainability factors are effectively integrated into the regulation and supervision of insurance companies. Its report cited a growing number of insurance supervisors and regulators who are beginning to incorporate sustainability into the way they oversee the sector.
"In its role as risk manager, risk carrier, and investor, the global insurance sector plays a cornerstone role in the management of sustainability-related risks and opportunities," said the report. It added that the sector is responding to sustainability challenges with strategic action across both underwriting and investment, including through the UN-backed Principles for Sustainable Insurance.
The SIF identified the following steps in how supervisors and regulators are seeking to address sustainability challenges: initial assessment; deepening risk analysis; improving information; market transformation; and making systemic linkages.
It said a key first step for supervisors and regulators is to understand how sustainable insurance challenges relate to their core institutional objectives – including potential risks to the solvency of firms, policyholder protection, or broader implications for financial stability.
Supervisors may then explore how environmental factors can be better evaluated and integrated into routine supervisory oversight at the firm level, as well as system-level stress testing. Next, they may gather information from firms and promote enhanced disclosure through voluntary guidance, surveys, and implementation of mandatory requirements, as well as enhancing transparency for consumers.
As for market transformation, supervisors can support new insurance markets through product frameworks and partnership facilities, and encourage change in investment practice by building awareness, promoting green financial markets, and examining regulatory barriers.
Finally, supervisors and regulators can pursue integrated, strategic approaches to sustainable insurance – working both within and beyond the insurance sector. The SIF said this can involve linkages between insurance and other financial sectors, real economy policy frameworks, and wider sustainable finance strategies, as well as engaging internationally.
Convened by UN Environment, the SIF provides a global platform for knowledge sharing, policy dialogue, international collaboration, and identification of best practices. It was launched in December 2016 in San Francisco, and a mid-year meeting was held in Windsor last July 2017.
Related stories:
NZ insurance co-ops out of whack with rest of world
Why good branding and good business are inseparable