Government to widen scope of insurance review? | Insurance Business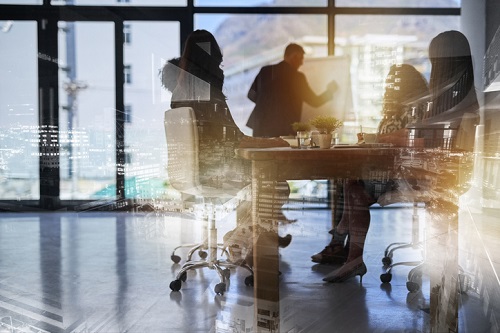 A Government review of insurance contract legislation may be extended to cover other aspects of the industry.
Commerce and Consumer Affairs Minister Kris Faafoi told
Insurance Business
that the terms of reference of the review are still being worked out, but it may end up being wider in scope than originally thought.
"I am discussing a proposed scope with my colleagues and many different ministers have an interest in insurance," Faafoi said. "I have had good discussions with them about improvements that could provide better outcomes for consumers. So while we do not have scope finalised just yet, I think it is possible that we may identify other areas where we feel review is needed."
A timeframe is still to announced and the minister says it will depend on other Government priorities and the ultimate scope of the review. However, he already believes there is a case for consolidation of insurance contract law, which at present is governed by six separate pieces of legislation.
"The legislation governing insurance contracts is dispersed and outdated," Faafoi maintained. "I understand that much of the law governing insurance contracts was written more than 100 years ago and our insurance laws are largely based on those that used to exist in the UK and Australia. Both those countries have significantly updated their laws but we haven't done so to the same extent."
The main area of concern for the minister is the disclosure obligations on consumers and the fact that insurers can completely avoid paying out a policy if the customer does not disclose something – even if it was an unintentional non-disclosure or one unrelated to the claim a policyholder is making.
"I am not sure that's fair to consumers so I do want to look at that," Faafoi says. "I also think it's time we had a look at how relevant our law continues to be for today's consumers and insurers. For example, the insurance industry and consumers are using technology that wasn't available 100 years ago. So it's worth looking at how relevant the law is for the present and to think about the future."
However, the minister stresses that any changes to legislation will need to strike a fair balance consumers and insurance firms. Faafoi says: "Consumers need insurance to be available and for that to happen insurers need to carry out their business effectively. My approach is to work with and hear from all parties to help ensure we achieve this balance. Ultimately we want a fair deal for consumers and an efficient insurance market."
As well as the insurance review, Faafoi is overseeing the Financial Services Legislation Amendment Bill, which had its first reading in December and is now being reviewed by the Economic Development, Science and Innovation Select Committee. He is also the Civil Defence Minister and recently released a report on how New Zealand responds to natural disasters and emergencies.
The report acknowledges that there are variations in policies and practice when it comes to declaring a state of emergency, and that did impact on the insurance industry. The issue was not addressed specifically in the report, but Faafoi says it is something he may look further into.
Related stories:
Broker body to work with new ministers
MP proposes bill to speed up quake claims