Government-backed events cover may not be enough for COVID red | Insurance Business New Zealand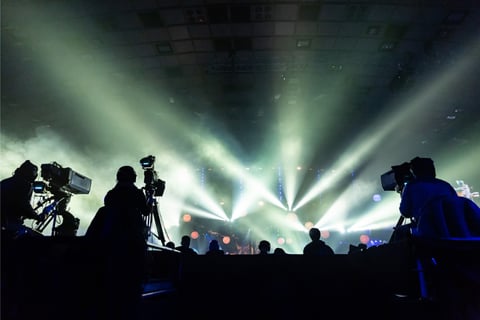 Many workers in the live events industry, such as musicians, actors and technical personnel, could go for months without income because of the government's move to the red traffic light setting due to community spread of the COVID-19 Omicron variant.
The declaration, which took effect on Sunday, limits gatherings to 100 people, which means virtually all live events are out of the picture for the next few weeks. Many organisers have announced that they are cancelling their events.
The government has put in place two event support programmes – the Events Transition Support Payment scheme and the Arts and Culture Event Support Scheme – to act as insurance policies for events that could be cancelled due to government-imposed coronavirus restrictions.
Only the Arts and Culture Event Support Scheme covers events with capacities below 5,000 people. However, it had to be proven that the event's delivery was committed to on or before Nov. 29. Events that have been organised after that date, then ended up cancelled due to the move to red, would not be eligible for financial support.
According to a report by Radio NZ, many events professionals are independent contractors, who will not get paid if they do not work. These contractors cannot lodge a claim with the event support schemes. Instead, the event's main organiser will be the one to file a claim and pay the contractors. Some contractors said they are no longer expecting full payment, meaning that they stand to lose a great deal of income, especially during the peak event season of summer.
"Between Jan. 15 and March 31 of this year, I was due to make 45% of my income for this financial year," Sarin Moddle, a self-employed music tour manager, told Radio NZ. "I got one show out of that last weekend."
In a statement, the Ministry for Culture and Heritage said: "The Arts and Culture Event Support Scheme provides financial support to events to cover unrecoverable event costs, full payment for artists and production crew involved in the event, and reasonable costs to the promoter or organiser for the planning and development of the event. Obviously, money only flows from the scheme to event organisers and onto artists, practitioners, support crew and other providers if the event is cancelled. Any event organisers receiving funding from the scheme have an obligation to make full payment (as if the event had gone ahead) to artists, performers and production crew and/or organisations."
Opera singer Angus Simmons said the government should provide more support to contractors and other affected events professionals.
"The arts and culture and events is a huge business in New Zealand," he said. "Therefore, the government needs to take a slightly more nuanced approach to supporting those whose businesses in fact cannot operate as usual."