How can advisers improve the mental wellbeing of New Zealanders? | Insurance Business New Zealand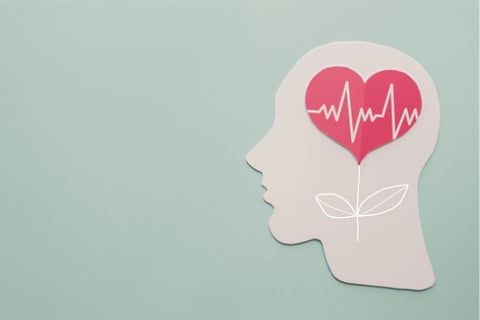 Although restrictions have been eased slightly and Aucklanders are finally enjoying some takeout, the financial, physical and mental wellbeing impacts of this lockdown are certain to be significant.
Last year, University of New South Wales and Black Dog Institute research showed that rates of anxiety, depression and stress were rising during the peak of the pandemic in Australia, and ANZIIF noted that as mental health takes a hit, insurance claims tend to rise along with it. Financial Services Council statistics showed that mental health-related total and permanent disability claims accounted for 24.1% of claims paid in 2018 - a statistic that is likely going to be higher than ever post-COVID.
When it comes to mental wellbeing and financial resilience, the Financial Services Council said that the two issues are often closely linked. It its own research into the wellbeing of New Zealanders over the past several years, the FSC noted that financial confidence and security had directly impacted almost every aspect of the lives of its respondents, and it says that the insurance, adviser and financial services industry is in a prime position to help address some of these concerns.
Read more: Insurance and mental health: More progress needed
FSC manager Clarissa Hirst said that although financial wellbeing is often left out of general 'wellbeing' conversations, it needs to become a central part of the discussion, particularly as research has repeatedly shown the significance of its impact.
"That's a really interesting piece of research that we've been doing for a couple of years now, and it tracks Kiwi's financial confidence, financial preparedness, job security and feelings of wellbeing," Hirst said. "We're able to see that the pandemic definitely had an impact on their wellbeing, and there was also a link between their finances and their wellbeing."
"Financial wellbeing is not something people often consider within this broader concept of wellbeing, but I think our research shows that it does have a huge impact," she explained. "I'm really passionate about trying to build confidence in people, and to build their knowledge and capability so that they have the knowledge and tools to really life a live that they're comfortable with."
The last Financial Resilience Index was published in May, and it showed a high number of respondents feeling that financial security affected their relationships, mental health, and also physical health - particularly among the younger generation.
Read more: AIA to pilot mental wellness technology
However, Hirst noted that the lockdowns had also been widely used as a learning opportunity - something particularly evident in the rise of micro-investing platforms - and so advisers have a great opportunity to equip the public with a broader range of skills and knowledge.
"Our findings from those surveys have been really interesting in terms of how financial issues have been impacting Kiwis," Hirst said.
"Fifty-four per cent (54%) of Kiwis say that financial issues have impacted their mental heath, and over half say that they've impacted their relationships with family and friends. It's also impacting physical health.
"There is also a fairly clear trend that the younger you are, the more you worry about your money - 22.6% of people worry about money on a daily basis, but this jumps in the under-37 age group," Hirst said.
"I think that's quite an interesting finding, and perhaps indicates that the resilience level is a bit higher in that older generation."
"However, the learning aspect was something really positive to come out of this time," she added.
"We did find that there was an increase in learning, and if we want to improve wellbeing, we really need to start by helping people to understand these financial concepts. A lot of them can be filled with jargon, and people don't really understand what they mean - so there is a role to be played by the sector in educating people, in lifting their knowledge, and equipping them with the tools to take action and improve their financial wellbeing."