How do we get men to attend diversity events? | Insurance Business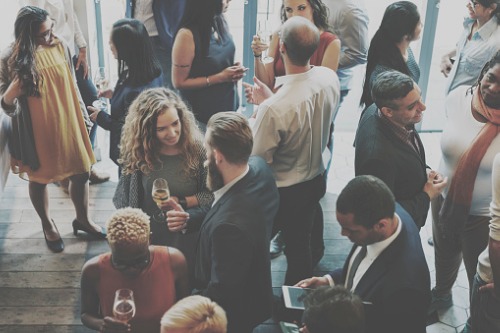 Diversity in insurance has received a lot of attention in recent years, from a slew of festivals and events to the introduction of 'people and culture managers' into insurers' executive suites.
However, speakers at Auckland's recent Women in Insurance Summit noticed a significant issue with the audience coming to hear these discussions – mainly, that around 98% of it is still female. According to Delta Insurance's Ian Pollard and Petra Lucioli, the industry sorely needs the involvement of male colleagues - especially those at senior levels - if meaningful change is to happen, and if diversity is to be treated as more than just a 'tick the box' exercise.
Pollard and Lucioli were part of a panel discussion around male champions of change, which discussed the importance of support from male leaders in diversity and inclusion initiatives.
"Personally, my views on diversity go a lot further than just gender," Pollard explained.
"They also encompass other types of diversity, and I think you can see that from the makeup of Delta's team. We've proudly got 10 different nationalities within our company, and we absolutely thrive as a very diverse organisation in all forms. Diversity has been a huge part of my career, and I thrived within those kinds of teams and leadership structures."
Delta Insurance recently celebrated five years in operation, and it surveyed its team members on the day of its anniversary by asking them questions around Delta's culture, inclusivity, remuneration, and other factors. Pollard says that 95% of employees agreed that Delta's culture was diverse and inclusive, and 100% felt valued and that Delta's remuneration was 'fair' or 'generous.'
"Those statistics are a great result, and they've solidified the fact that we've had zero staff turnover in the five years that we've been running," Pollard said.
"However, other leaders and organisations need to be encouraged to live diversity in the same way. I think a lot has changed since the time I returned to New Zealand in 2011, but to encourage more men to participate in diversity, we need to illustrate and show thought leadership as an employer. We must show the success of a diverse organisation which reflects the reality of the world."
"You also need to emphasise the economic impact, and there's some great research out there which shows the financial benefits of a diverse marketplace," he added. "If you're not creating an environment reflective of society, then you're going to be disrupted by others who are doing it."
When it comes to championing diversity, claims manager Petra Lucioli says that men have a crucial role to play – not least because they are still the predominant demographic in leadership positions in insurance.
"Male champions of change are key in promoting diversity, simply because the majority of leaders in the industry are men," she explained.
"Any change therefore has to be led by the people who are currently there – you can try to make changes from below, but it will happen a lot more quickly and effectively if it's carried out by those who are actually running things.
"Thirty (30) to 40 years ago, the conversation was around the basic structural changes – equal opportunities legislation, etc. But we're now in a position where we have all of that in place, so we have to get the actual practical change to happen. That's really where the men in leadership can really step up."
Lucioli says that a lot of the problems faced by the industry today are around unconscious bias, and so leaders should be taking conscious steps to identify that, and to step up when they see it. She says that there is still a broad spectrum of attitudes when it comes to promoting diversity, but that even the unhelpful attitudes can form opportunities to create something genuinely impactful.
"People are currently at a whole series of different stages towards the journey to full equality in the industry," Lucioli explained.
"While everyone acknowledges outwardly that something needs to change, there's a whole spectrum of approaches - from those who are actively engaged in living diversity, to those who are simply going through a tick-box exercise. But that can also be an opportunity to implement something that will genuinely help people in the company. An inclusion initiative, for example – it'll tick the box, but it will also provide something solid and real for the employees."
"There's still a lot of work that can be done," she concluded. "There's a lot of leadership that could be developed to help drive change within the industry."