Why you should bring your inner child to the insurance world | Insurance Business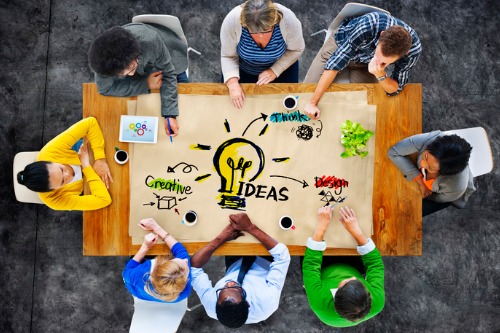 Insurance is not a sector that is often associated with a child's creativity, fearlessness or relentless asking of 'why?' – however, according to one insurance trailblazer, tapping into these qualities might just be invaluable to your career journey.
EMLife chair Geniere Aplin has over 20 years of insurance experience behind her, and currently heads various teams across Australia including that of the EMLife business, a third-party claims administrator. Speaking at Auckland's recent Women in Insurance Summit, Aplin looked back at how the qualities she retained from childhood have helped her along her hugely successful career journey, and why the insurance sector could very much benefit from looking back.
"The main thing I can remember about my youth is that my parents believed in me, and made me believe I could be anything I wanted to be, so long as I worked hard," Aplin said.
"The advice I'd give is to really help your teams believe that they can achieve their goals, but then also set a clear path for them to be able to do that. If you're struggling, take yourself back to a time when you were doing what you loved, when you were being creative and doing things that made you feel joy. Take yourself back to when you encountered challenge, and when you overcame fear.
"Try to capture that childlike belief, and help others capture it too – because if your role revolves around innovating for customers, then it's really important that you can do that."
Aplin says that constant learning, and, more importantly, the power of curiosity have a crucial role to play in the insurance sector, especially given the issues it has faced over the past few years in relation to customer trust. She says that constant questioning should not be a frightening prospect, especially when sitting in a boardroom where crucial decisions are being made about the direction of the business.
"I have a law degree and a Masters in business, but I don't think that's what's got me to where I am today – though it has certainly helped," Aplin said.
"When we're young, we're always asking 'why?' But then we get to work and issues are being discussed in a board meeting, we're too frightened to speak up. I think the best leaders always ask questions, and being on boards has helped me recognise that people tend to be very controlled in that situation.
"If you look at the issues we're facing in the insurance industry today, I think that's partly down to a lack of questions asked. I've always asked lots of questions, and I really encourage everyone to think about how they can gain the confidence to do that."