How insurance can help build a sustainable economy | Insurance Business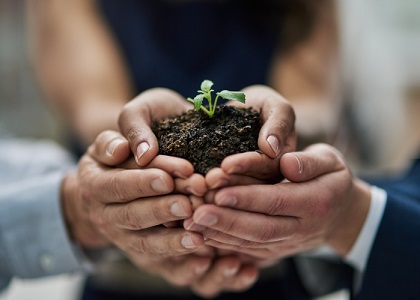 The Aotearoa Circle recently released its Sustainable Finance Forum (SFF) Interim Report for 2019, where it drew together the efforts of insurers, banks and other professional services to create a sustainable financial system focused on the long-term.
Westpac's acting GM for the Experience Hub Karen Silk has urged the insurance industry to read the report, and to think about how they can support resilience and the protection of natural resources in a country that so heavily relies on its service. Addressing insurers, Silk says that New Zealand's current financial system needs to be redesigned to focus on long-term sustainability, rather than short-term financial gain.
"The UK, Canada, China and Australia have all produced their own approaches to the sustainability problem, and we've learned a lot from those other approaches and taken them as a starting point," Silk said.
"But of course, we have to place them in the New Zealand context."
"As our natural resources are supporting a generation of economic wealth, it is also important that we take action to protect those resources," she explained. "If we don't, then we know that our economy will suffer, and New Zealand communities will suffer unprecedented losses. Insurers already know that some of that is largely unavoidable today."
Silk noted that for a small nation, New Zealand unfortunately punches above its weight in terms of greenhouse gas emissions. It relies heavily on tourism and agriculture, has some unique geographical challenges, and it has a financial economy largely reliant on international capital.
Its financial services sector is also very concentrated – that is, made up of a relatively small number of firms. However, Silk says this unique feature can also be a huge strength when planning for the future.
"The bulk of our banking, insurance and domestic funds management activity is concentrated into a small handful of organisations," she explained. "This can create significant risk, but in the context of the work we do, that actually presents a great opportunity.
"When it comes to industry leadership, thinking and decisions, we don't need to get too many people into the same room and on the same page to make some effective change. And when sustainability is promoted, that actually means we have a financial system that serves the long-term needs of New Zealanders."
Silk says that recognition of risk is the crucial first step. Following that up with action will see New Zealand's economy become more resilient, robust and agile – and if this can happen, then trust and confidence from society will also grow.
"We're already seeing regulators like the Bank of England leading the way – TCFD disclosures become mandatory in the UK by 2022," Silk noted.
"I know risk-based pricing is a big issue for the insurance sector, so the question is how we should manage the consequences of a transition like that."
"The biggest message I have is that leadership is required," she concluded. "If we want to realise the opportunities then we will need innovation and leadership, and we should be consciously thinking about what the long-term outcomes are going to be."