How insurance events "break down competition" to focus on issues | Insurance Business New Zealand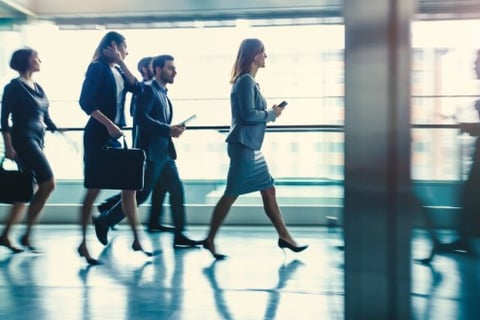 Following the successful inaugural event last year, speakers at this year's Women in Insurance Summit will take on a new array of topics, from how to be a successful leader to how the insurance sector can grow and retain its talent and raise the future leaders of the industry.
BNZ Head of People Cath Lomax will be part of a panel discussing flexible working – something which is often a vital deciding factor for a professional considering their career options. Lomax spoke with Insurance Business in the lead-up to the event, and discussed why these events are important for the insurance sector in 2019.
"I am very passionate about diversity and inclusion, so I think it'll be very useful to hear about what's happening in this space," Lomax said. "I have done a lot of work looking at women in senior leadership within the banking sector, and there are a lot of similarities there to what's happening in insurance."
"Events like this are a great opportunity to share best practice, and share ideas throughout the industry," she continued. "You'll find that anybody working in insurance will likely be facing the same kinds of issues – trying to attract the right talent, retain women in leadership, etc., and the great thing about these forums is that they actually break down who is in competition with who, and instead focus on how we can get the best talent on board.
"Organisations used to be much more closed off, but now they're much more open to sharing their ideas about best practice and what has worked for them, and that's been a huge success."
Lomax says BNZ's own flexible working policy has been very important for the women in its workforce, particularly those in leadership roles. She says the bank is also conscious about not leaving anything "up to chance," something which is reflected in its recruitment and promotion processes.
"We are very keen to understand what the attraction, retention and promotion journey is like for our women," Lomax said. "We think about what we can put into our recruitment policies – for example, at BNZ, we need to have at least two women shortlisted for any senior role that we recruit for. That's because evidence has shown that if there's only one woman shortlisted, they are statistically very unlikely to get the role."
"With the increasing regulation, there is a lot more focus around customer conduct versus selling," she continued. "I think that if you're looking at how to navigate that as a financial institution, insurer or financial adviser, you really need to have a diversity of thought there – whatever that looks like.
"When it comes to the event, this is a great line-up of speakers and I'm really looking forward to hearing from all of them!"