How insurers are supporting their advisers during lockdown | Insurance Business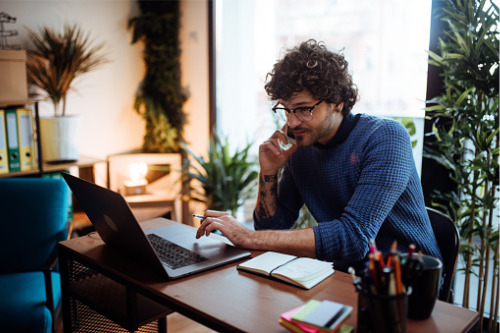 Since the start of lockdown, insurers have come out with a raft of support measures for struggling clients aimed at making sure they can retain their cover - and according to New Zealand's life insurers, advisers have often been a key part of ensuring that their clients stay protected.
Insurers have also been rolling out new features to help their adviser community, assisting them with getting set up to work from home, and releasing new digital tools for application submissions, signatures and communication.
Graham Hill, executive manager of life distribution at Asteron Life, says one of its key recent changes is around the process of obtaining physical signatures, and that's a change which will become permanent. He says Asteron has also been proactive in keeping advisers updated about its various support measures, premium holidays and cover suspensions.
"I want to thank the adviser community, as there's a huge amount of invaluable work that they're doing for clients in financial hardship at the moment," Hill said.
"I think without their intervention, we would see a lot of clients cancelling their cover when there are certainly options other than doing that."
"When we have clients ringing up Asteron directly, the first thing we do is try to get them back to their adviser," he noted.
"That is such an important step to making sure that they get the right advice upfront first, because there is a whole range of options available to clients in this situation."
Hill said that although the health consequences of COVID-19 would only affect a small number of the population directly, the economic impact of lockdown restrictions would be widespread. He says that advisers play a crucial role in making clients aware of their options, and of keeping the future in mind when dealing with their insurance.
"People are still going to get sick, and they'll still need the insurance they took out many years ago," he said.
"When you're having discussions with their clients, let them know that, for example, they don't have to take the full six months premium holiday in one go. They may only want to take three months, and then reassess."
Naomi Ballantyne, founder of Partners Life says her business has increased its focus on communication, and has been trying to provide as much certainty as possible for advisers who are also trying to keep their businesses afloat.
"We know that advisers are small business owners, and their lives have also been upended," Ballantyne said.
"We've been communicating and giving them certainty around what, how and why we were going to do things."
"The support we've given to try and help advisers to work remotely was really important to us," she explained.
"A lot of advisers can already work remotely, but there are a ton that have never even tried. Trying to get them to do that when we can't go and see them face to face was a particular focus."
Ballantyne says that in addition to everything else, Partners Life is also trying to maintain some 'business as usual' to give advisers the comfort that they're still in operation, and still moving forward with new projects.
"There's some release of new projects that have reached completion," she said. "That should give advisers comfort that there's some normalcy among all the craziness."
Len Elikhis, chief officer - product and Vitality for AIA, highlighted AIA's new web chat function, and urged advisers to make use of its e-app service when submitting applications for new cover. He says a lot more resources will be thrown at digital investments going forward, all with the intention of increasing work flexibility.
"We've tried to ease some of the impact on our contact centre by delivering new web chat functionality, and we encourage advisers to use the e-app service wherever they can to submit new applications," Elikhis said.
"We're looking to reprioritise our investment to increase the functionality of that e-app service, just so we can create more flexibility for advisers during this period."
"A potential silver lining is that the industry is quickly embracing new ways of doing business, and once we do get through this, the embrace of the digital will be a positive for us," he added.
"None of us have a manual for how to operate in this environment, but we do need to act quickly and thoughtfully to ensure that we can ease the impact of this for our customers, and to ensure that the industry comes out of this in a strong position."
Cigna's head of distribution Jax Mitchell says that Cigna has been running a number of its own webinars for advisers, helping them get to grips with how it is handling various aspects of its business under lockdown.
"We've been running group and individual sessions for e-app, as we know how important it is for advisers to be up and running digitally," Mitchell said. "We've also run some sessions on underwriting and claims, and we'll also talk about some of our new innovations over the next couple of weeks."
"We were all ready for a BCP work from home scenario, so for us, it's business as usual," she added.
"We have everyone on the phone ready to answer your calls, including the BDMs."