What does an in-person insurer assessment look like under lockdown? | Insurance Business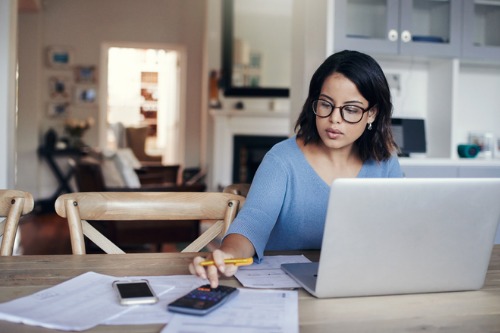 The vast majority of the insurance sector is now conducting its work via a home office - however, when urgent physical inspections and repairs need to be done, the sector is still ready to get out into the field.
Craig Furness, managing director of Gallagher Bassett New Zealand, says that for high-risk assessments involving hazardous materials, a rigorous safety procedure has always been in place. He says GB has managed to use its established protocols and methods to allow a contact-free management of insurance claims during this pandemic, with its digital capabilities filling in to manage non-urgent claims.
Under the conditions of the COVID-19 pandemic, Furness says the risk level assessments conducted by the team have become especially important in identifying urgent cases.
"Our claims team have extensive experience in determining levels of risk, so they understand the importance of asking the right questions during triage - for example, determining if a desktop review or site visit is required," Furness explained.
"We still undertake site visits where necessary, which is done on a case-by-case basis and depends on several factors, such as customer vulnerability."
For cases involving potential repairs to a property, Furness says GB will take various factors into consideration when deciding if a site visit is necessary.
"We take into consideration if the property is habitable, and if there are essentials such as running water, cooking facilities, electricity and bathroom functionality, as personal hygiene is especially important," Furness said.
"For differently abled customers, we also take the time to assess if they've lost access to essential accessibility services."
"For high risk claims where health and safety could be a concern, such as with asbestos contamination, fire, smoke or mould, we employ extensive triaging of claims up front as the first point of contact with customers," Furness continued.
"This determines the level of risk to our assessors."
Furness says this risk assessment will normally include a discussion with customers around the conduct of any assessors at their property, and strict physical measures would be in place at all times.
"Prior to arriving for an inspection, our assessors explain to our customers that we will arrive in gloves, booties and wearing a face mask as protection - more for the customer's safety, as we are an outsider entering their home," Furness said.
"We reassure them and let them know this before visiting so that they're not surprised or alarmed by our appearance. Next, we set expectations with the customer for their part around social distancing when we are at their property. We explain that we may require the homeowner or occupants to remain outside while the assessor completes his inspection.
"When an assessor arrives they knock on their door, then stand back two metres. If deemed unsafe we will either reschedule the appointment or conduct it from outside if possible as the scenario could be someone in the house is sick in a room."
Furness says that all assessments done by GB during the pandemic will be one-on-one, and will comply with social distancing protocols. All PPE gear will be disposed of following the assessment, and assessors will be required to work remotely as soon as it is possible.
"Customers are provided with the option of a cash settlement upon acceptance of their claim," Furness concluded.
"In these times the insurance industry understands there could be financial hardship, so it is our job to lessen the stress."