How solo advisers can beat the struggle of the first two years | Insurance Business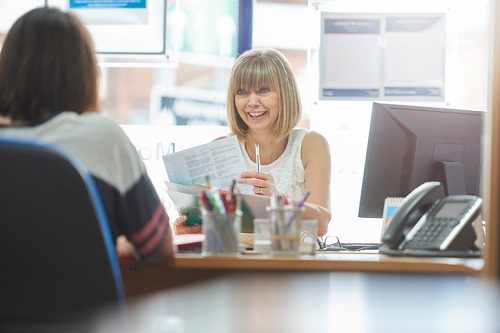 Quitting a corporate job to start a business is often one of the most rewarding things an insurance adviser can do – but, according to experts, the first two years are also the toughest when it comes to getting that business off the ground.
Running your own brokerage comes with many, many perks, not least of which is the freedom to manage your own time and run your business in a way which suits your lifestyle. But it doesn't come with an instruction manual, and advisers often find themselves struggling in that two-year 'startup' phase - and so the idea of a stable job and a regular, guaranteed salary might once again start looking more and more attractive.
Finance executive and founder of business advisory firm Banyan Co Stuart Donaldson recently spoke to new advisers at Financial Advice New Zealand's annual conference, where he took them through a list of things they need to pin down within those crucial first two years if they are to be successful. He explained that success is all about how well advisers can position themselves with potential clients, and whether or not they have a solid plan of action.
"You've flipped the doors open, and you're now in charge of your own destiny," Donaldson explained.
"That's incredibly exciting. But three months in, the phone still hasn't rung and nobody has responded to your emails or letters. Six months in, there's still not much going on. Nine months in, your corporate job with the fortnightly pay cheque is suddenly exciting and you think 'what have I done?' Having those thoughts is completely normal, and experience tells me that if you can get through those first two years, you'll get through anything."
"At the end of the day, anyone can make a sale," Donaldson continued. "But that sale has got to come all the way down and turn itself into profit - you've always got to be focused on the bottom line."
Donaldson says that using time wisely and developing a solid, viable business plan - even if it's only one page long - is crucial when it comes to achieving a vision. He says positioning yourself as a trusted, expert authority is also a vital ingredient when it comes to securing client trust and a perception of reliability, something which is particularly vital for insurance advisers who historically have had no formal qualification requirements.
"If I wanted to be an accountant, I would have to get the right degree and go through the right curriculum of learning," Donaldson explained.
"As a consequence of achieving that qualification, through the eyes of the people that I'm dealing with, I have also gained credibility. From my personal side, I have gained knowledge and skills. But when you decide to get into the advice business, you don't have to do any of that - and when it comes to the impending qualification requirements, I say embrace them.
"What I have developed is a curriculum of learning that new advisers need if they want to succeed in the first two years."
Donaldson presented advisers with the so-called 'two-year challenge': a list of things advisers should get to grips with and tick off their list within their first two years in operation. This includes lead generation strategies, social media, marketing, business planning, networking and building scale, along with risk management and potential diversification.
"Also, have a think about a mentor programme," Donaldson added. "It's really hard to fly solo and it'll give you discipline, structure, learning, knowledge and credibility, and it'll make you stand out in the eyes of your clients."
Fitzpatricks Private Wealth founder Scott Fitzpatrick also spoke at the conference, and he emphasised the importance of being able to communicate with clients "below the line" - i.e., on an emotional and spiritual level, rather than simply giving them solutions and facts. He says a common problem with the adviser approach is that they often jump right into offering solutions rather than taking the time to understand what the client truly values, where they see their life in 10 years' time, what is important for them to protect and why. This human-to-human conversation is where engagement occurs, and doing this will lead to an adviser securing a client for life.
"Clients don't want you to know how to solve their problems - they want you to know how to think about their problems," Fitzpatrick explained.
"They want you to make sense of things for them, and they want a greater sense of direction, confidence and capability in all areas of their life. They don't just want to be told things. They want to be educated and to understand the reasons, processes and trade-offs behind the decisions that they make. They want financial solutions to be part of a much larger lifetime solution."
"It's all about asking the client to look 10 years ahead and asking what would make a great life for them, and then marrying back the finances and other assets to that," he continued.
"A good adviser can work in the political and intellectual space, but can also go 'below the line' into the emotional and spiritual space too. Client engagement occurs below the line, and a good adviser can work between the two."