How this insurance lawyer's litigation work "changed overnight" | Insurance Business New Zealand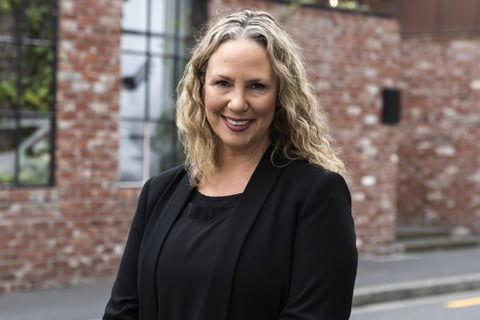 Law firm Duncan Cotterill recently announced its promotion of construction and insurance law expert Tanya Wood (pictured) to partner, with chair Jonathan Scragg commenting that she has brought "immense value to her clients" during her time with the firm.
Wood specialises in building and construction issues, and has been acting for large insurers for over 10 years in increasingly complex matters, many of them related to natural disaster damage.
Speaking to Insurance Business, Wood said that her career did not begin in litigation - however, once she'd had the chance to experience the process and the issues involved, it quickly became her primary career focus.
"I started out at Kensington Swan, and I wasn't doing insurance or litigation work - I actually focused on property," Wood said.
Read more: New Duncan Cotterill chair will continue 'one-firm' approach
"I was fortunate enough to work with lawyers who were very influential in my early career, and my team was able to provide some support to their litigation team. That's really what got me interested in 'proper' litigation, and my focus was on building disputes."
"Since 2007, I've practiced predominantly as an insurance litigator for insurers and have specialised in building-based claims, often involving professional indemnity, public liability or material damage," Wood continued.
"I was heavily involved in earthquake-related work for Vero, and our work changed overnight from the usual 'leaky building' type of case to very complex policy response issues. I was involved in the complex loss claims for Vero, which included claims for all the school and university buildings that were damaged in Christchurch."
Wood said that being involved in earthquake-related claims gave her an appreciation for working with insurers and loss adjusters, and in helping prevent and reduce the severity of damage before it occurs.
Wood is now working on a new risk audit offering for insurers and their clients, which aims to help them improve their risk profiles, and identify potential changes to make buildings safer and more structurally sound.
"I was responsible for assessing the damage and quantifying those Christchurch claims, and that was the start of a slightly different focus for my journey," Wood said.
Read more: UK court decision may increase NZ claim activity
I became interested in the benefits of being able to project manage claims assessments, and I'm now very involved in risk mitigation for construction professionals for insurers."
"I am currently working with my insurer clients and their brokers to roll out a risk auditing offering, which assists insureds to understand what they could do differently that would improve their risk profile, and could better inform underwriters about their practices," she explained.
"I'm really interested in trying not to solely be the ambulance at the bottom of the cliff, and to try and pass on some of what I've learnt over my 19 years as a litigator.
"I want to help my clients change their understanding of the risk profiles that their insureds present, and for those insureds to understand the often very small things that they could be doing differently. Those things will ultimately mitigate against seeing me at a later stage in the process."