Howden Care partner examines one of NZ's biggest insurance schemes | Insurance Business New Zealand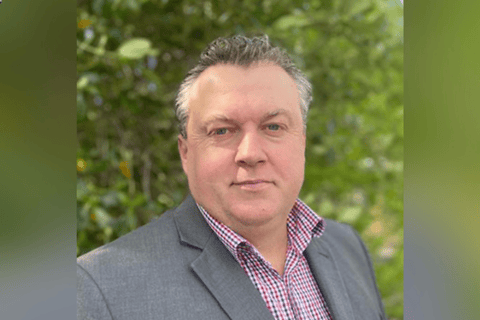 Of the plethora of changes currently happening in the local insurance market, high up among the most talked-about – and rightfully so because of its size – is the proposed New Zealand Income Insurance Scheme (NZIIS). Terrance Coe (pictured), business relations partner at Howden Care New Zealand, has joined the discussion.
"This seems sensible," Coe told Insurance Business, referring to Finance Minister Grant Robertson's pronouncement that NZIIS will likely commence operations in 2024, instead of earlier as previously envisioned. "At $3.54 billion estimated levies, NZIIS is one of the largest insurance schemes ever proposed for New Zealand.
"The ACC (Accident Compensation Corporation) scheme was introduced in 1974, seven years after the 1967 Woodhouse Report proposing its introduction. A review doesn't need to be seven years, but it should not be rushed either. ACC has seen increased scope since its introduction and, prior to COVID, increasing annualised claim numbers."
Designed to provide compensation to workers who are made redundant, laid off, or have to stop working due to a disability or health condition, NZIIS is to be administered by ACC, which has been the delivery agency for New Zealand's no-fault accident injuries scheme.
Coe – whose credentials include more than 13 years spent at ACC, and who is part of the local workplace claims management arm within the wider brokerage group Howden – believes delaying the rollout of NZIIS is the right call, with the new scheme being "too significant" to be implemented in haste. He said there remain several details to be agreed, such as coverage, adding that employees may also be separately insured either through group schemes or individual policies.
Read more: Pushing back income insurance scheme a "sensible decision"
As for the Crown entity's imminent role in NZIIS, Coe had this to say: "ACC is incredibly successful at managing large volumes of claims – 1.9 million to 2.1 million annually – with proven track record in the efficient management and investment of funds, collection of levies, and registration of claims across different accounts.
"If any government-owned entity was to administer such a scheme, ACC, without question, is the best equipped. However, scheme administration and best claims outcomes are different roles. ACC's performance in managing claims has significantly declined… [As a workaround], ACC now outsources non-work and motor vehicle injuries to contracted third-party administrators (TPAs) [for improved outcomes]."
As previously reported, Howden Care is of the view that continuing to utilise TPAs, this time for NZIIS, could mean optimal results for the new initiative.
When Coe spoke with Insurance Business, he asserted: "To simply have ACC manage a new set of claims they have no experience in managing, without any form of benchmarking, does not seem a sensible approach.
"Rather, if the scheme is introduced to use the current benchmarking opportunity that already exists, with proven positive outcomes across different measures, seems a sensible option. It also ensures a measure is in place that best possible outcomes across multiple stakeholders are being achieved."
Read more: FSC chief on "bad outcome" from Budget 2022
Once the kinks are ironed out, Coe is optimistic about the proposed scheme, which was jointly designed by Business New Zealand, the New Zealand Council of Trade Unions (NZCTU), and the government.
"While there are some differences in coverage options between BusinessNZ and NZCTU, there is common agreement that the scheme in some form should be introduced," stated the Howden Care executive. "If the leading business voice and employee representative voice agree there are benefits to the scheme, with the support of the current government, the outlook is highly probable the scheme will be introduced in 2024.
"To have every employer and worker know what their entitlements, costs, and coverage are for an injury, job displacement, or potential significant health and disability seems a positive outcome."
He added: "Like with motor vehicle and non-work injury levies, to initially have it as a flat rate per $100 of earnings seems a fair compromise until the scheme develops its own history on whether it can be segmented by different groups – potentially similar to the employer industry classification or job of the worker, but that is some way off."
For its designers, NZIIS could be an important step-change that would help shift the country to being a higher productivity economy.