Insurance ombudsman on "never-ending battle" | Insurance Business New Zealand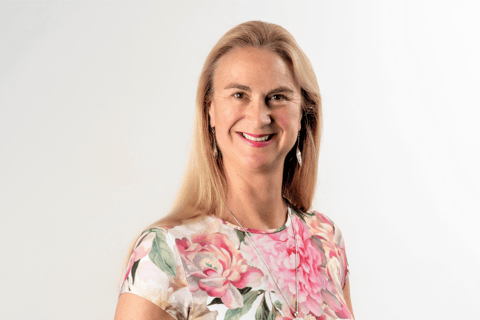 Being in the middle isn't always easy – just ask Insurance & Financial Services Ombudsman (IFSO) Karen Stevens (pictured), and she will say it's "very challenging" being a neutral third party.
Speaking with Insurance Business, Stevens noted: "We are there to try and help the financial service provider and the customer resolve the complaint. We can't take sides. We can't be a consumer advocate, and nor can we support the industry. And, at times, neither party can actually see that the neutrality is our strength.
"From time to time we get consumers who think that we are on the side of the industry, and from time to time we hear the industry saying we are too consumer-focused. Neither of those things is actually the case. I think that that's a never-ending battle that we face, in terms of maintaining independence and trying to really assist people to get to the outcome that they want to get to. And that is not always possible, particularly in the insurance cases where there really is no cover."
One trend the IFSO has observed is the increased keenness to be compensated, eligible or not, whereas in the past policyholders might not even bother going through the process. Stevens attributes the change to difficult times.
"Previously we didn't get those sorts of cases where somebody was trying so hard to get their claim paid," she highlighted. "Particularly with two years of COVID, some people are under a lot of pressure – it's not surprising that they will try harder.
"With all of the pressure on people – might be pressures through employment and all the other things that have been going on over the last two years – I think they're more willing to make complaints now than maybe they would have been prior to COVID."
Based on annual reports of the IFSO scheme, here are the complaints numbers in recent years:
| | |
| --- | --- |
| Year | Accepted complaints |
| 2016/17 | 314 |
| 2017/18 | 320 |
| 2018/19 | 322 |
| 2019/20 | 282 |
| 2020/21 | 334 |
In all the abovementioned years, fire and general insurance made up the bulk of the total number of complaints, with health, life, and disability in second place. Other areas complained about include credit contracts and financial advisers.
Meanwhile, Stevens highlighted that the IFSO scheme's remit is not just focussed on handling complaints but also on helping prevent them in the first place, especially amid increased regulatory pressure on firms when it comes to conduct and culture.
"There's a lot of prevention work with the industry," she said. "So, we try to provide information, insights, and data to prevent the complaint from arising, in that financial service providers avoid making the same mistakes that others have made with their customers. That's a really important part of our role – working with the industry to get better outcomes for their customers."
The IFSO, who has held the post since 1998, went on to tell Insurance Business: "I think expectations are higher on the part of consumers now than they were previously. And all of that comes together in an environment where things are much tougher than they used to be... They are looking for much better customer service than ever before.
"Their expectations are higher. They're aware of what's in the media about conduct and culture. They're much more aware of their rights than they used to be, as well. And all of those, I think, lead to a better knowledge about making complaints, so more impetus to make a complaint."
As for the providers, Stevens is "very optimistic" in terms of the steps being undertaken by organisations to ensure customer satisfaction.
"Most of the companies are trying to do the right thing by their customers, because they have to," stated the ombudsman. "They can't survive without the customers, and it's all about reputational risk. It's about doing the right thing by their customers, and they must do that."
Everyone, added Stevens, has the same motivation of making sure that there is confidence in financial services in New Zealand and that consumers' interests are better protected by having a free dispute resolution service available such as the IFSO scheme.
She pointed out: "We are able to provide data to the regulators, and the regulators equally provide data to us to try and work out what's happening in the industry. 'Are we seeing any trends that they need to be aware of? Are they seeing anything that we need to be aware of?'
"So, while we're not a regulator and we can't, in the circumstances, ever be seen to be a regulator, we do try and play our part, if you like, across the industry, for the benefit of consumers and the benefit of having more confidence in the financial systems that we've got in place."