Industry emphasises need for clarity in contracts | Insurance Business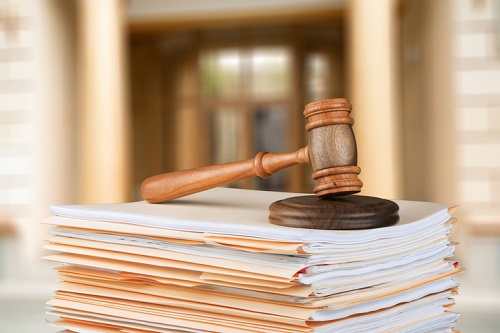 After several decades of the government attempting to get an insurance contract law reform off the ground, it looks like it's finally happening.
MBIE has announced a series of changes to insurance contract law, all of which are aimed at getting insurers to communicate in a clear, plain English manner, and remove the disclosure burden from consumers. It will also look at enforcement, with the FMA potentially playing a greater role in ensuring insurers fully comply with the new requirements.
The government plans to reform insurance contract law with the following steps:
Placing the responsibility on insurers to ask consumers the right questions when processing new insurance policies, rather than leaving it to consumers to know what to tell their insurer
Requiring insurance policies to be written and presented clearly, so that consumers can easily understand them
Ensuring insurers respond proportionately when consumers don't disclose something they should have, or misrepresent themselves
Strengthening protections for consumers against unfair terms in insurance contracts
Extending powers to the Financial Markets Authority to monitor and enforce compliance with new requirements
The reform is set on levelling the playing field between insurers and insureds, and Minister Faafoi says the key goal is to ensure customers are buying products they understand, and which are suitable for them.
"Following extensive public feedback, we are improving the rules around what policyholders must disclose to insurers, making changes to allow people to more easily understand their policy, and we're addressing unfair contract terms," Faafoi said.
"It's about ensuring financial products and services are appropriate for consumers to use and properly meet their needs.
"We want to be sure we've landed on solutions that will work in practice, so we expect to consult with the public next year on draft legislation before any changes come into effect."
Financial Advice New Zealand CEO Katrina Shanks says the complexity of some insurance policies has been a pain point for insurance brokers as well as customers, with a vast majority noting that the language often made it difficult to compare policies against each other. Shanks says a move towards more user-friendliness is definitely a good thing, and will increase confidence and trust in insurance in the long run.
"Once again, it's all about ensuring that everything is consumer-centric," Shanks said.
"We believe that you need to be able to have complex insurance solutions, and you need to be able to be innovative, relevant and reactive and modern in the changing times."
"There's no doubt that insurance is complex – especially in areas such as life, health and disability – as are the contracts that you enter into," she explained. "But you should be able to articulate a complex situation in simple terms, and that's what we believe has been missing."
Shanks says there is no doubt that a consumer who can understand what they are signing, what they are covered for and what the benefits of their contracts are is a customer who will receive a much better outcome than one who does not. She says it will also reduce the risk of insurance policies being brought on "limited variables" – that is, based only on price.
"We do see that as the true benefit of having a financial adviser," Shanks said. "They navigate these contracts every single day, so they know and understand what they are and how they can meet the needs of each individual client. So many consumers base their decisions on a few limited variables if they're not using an adviser, so they become very singular decisions in a situation where you should be looking much closer at the needs of that person, and their requirements."
"We are hoping the new contract law will simplify the language and have less 'font 6' policy wording," she added.
"They should instead have simple, easy to read summaries of what the consumer is signing and what it means. Then when it comes to claim time, they are aware of what's included and excluded under their policies.
"If we can do that, more people will access things like life insurance contracts, simply because they'll be able to understand them better – and if insurers can do that, they will certainly have more confidence and trust."
ICNZ chief executive Tim Grafton has also supported the Minister's "balanced and careful approach" to reforming a very complicated area of contract law, particularly noting the reform's similarities to ICNZ's own Fair Insurance Code.
"Under our Code, we require our members to set out their insurance policies in plain English which the whole sector should be striving to do," Grafton said.
"Furthermore, putting the onus on insurers to ask the right questions of consumers to underwrite a risk reflects the fact they have the ability to ask the right questions."
Minister Kris Faafoi had previously released an issues and options paper for public consultation, and MBIE plans to release an exposure draft Bill for consultation in 2020.